Workforce Group is a human resource firm that support businesses and organisations of varying size, structure and maturity across diverse sectors such as Technology, Telecoms, Oil & Gas, Financial Services, Third Sector, FMCG etc.
See more Workforce Group Job vacancies Here >>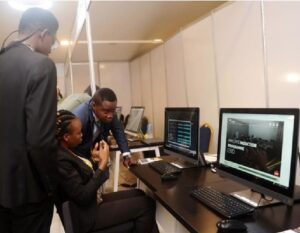 Workforce Group Recruitment is to fill the position below:
Job Title: Senior Manager, Finance (Supply Chain)
Location: Lagos
Employment Type: Full-Time
Job Purpose
To lead and co-ordinate the execution of accounting functions for the Supply Chain Division.
Design and implement to-notch finance process and procedures to facilitate smooth operations of the Supply Chain Finance functions, enhancing the productivity and profitability of the division.
Foster smooth running of the financial operations of the divison
Job Responsibilities
Strategic Development and Implementation:
Design and implement efficient Finance Operational manuals
Design, review and update financial models.
Design and maintain optimal working capital structure.
Review and analyse all financial transactions (in line with Company's approval matrix) to ensure they meet both internal and statutory compliance reporting requirements
Supervises, motivates, and leads teams by identifying roles and providing guidance on service output and quality
Provide insight and guidance contemporary Accounting and reporting issues
Ensure effective and efficient use of resources.
Accounting, Operational & Financial Reporting:
Lead the day-to-day activities of SCD Finance team in conjunction with the Head of Finance
Actively promote improvements on reporting in conjunction with Supply Chain
Provides financial advisory and consultancy services to the DMD-Supply Chain Division on various accounting matters including enhancing profitability and maintaining strong cashflows.
Ensure timely processing of all financial transactions, to ensure smooth monthly reporting process.
Partner with relevant stakeholders in SCD to ensure daily tracking of sales from all outlets and channels.
Facilitate adequate funding for the division in conjunction with the Treasurer.
Manage vendor relationships in conjunction with the procurement team.
Help the business to optimize inventory holding by developing optimal inventory- reorder level and enforcing same.
Perform continuous assessment of the close process and process re-engineering to reduce the timing to close monthly financial report.
Participates in supply chain projects on costs and working capital and process improvement projects.
Monthly analysis of purchases, utilizations and wastage.
Regulatory Compliance:
Establish reporting procedures and ensure compliance with regulatory guidelines
Ensure that appropriate finance systems are maintained and that all procedures/controls are implemented
Ensure that all accounting records are in compliance with the approved policies and accounting standards
Oversee the proper maintenance of the division's accounting records
Ensure timely delivery of audits as may be applicable to the division.
Job Requirements
A good First Degree in Accounting.
Possession of a Post graduate Degree in Accounting/Business Administration or related field is an added advantage.
Minimum of 8 years in Accounting and Finance role with at least 3 years in Management capacity.
Membership of the ACCA, ICAN, or any other related professional qualification is required.
Knowledge of Supply chain finance.
Knowledge of Accounting Standards and regulations (GAAP/IFRS etc.)
Knowledge of relevant software Application.
Skills:
Finance , Accounting, Supply chain finance, Accounting softwares, ifrs – international financial reporting standards, leadership skill, financial reporting, financial modeling
Application Closing Date
Not Specified.
How To Apply:
Interested and qualified candidates should:
Click here to apply online
If you think this job post can be helpful to someone else, please share it on Facebook, Twitter, WhatsApp, LinkedIn or Telegram using the buttons below. Thank you