Workforce Group is a human resource firm that support businesses and organisations of varying size, structure and maturity across diverse sectors such as Technology, Telecoms, Oil & Gas, Financial Services, Third Sector, FMCG etc.
See more Workforce Group Job vacancies Here >>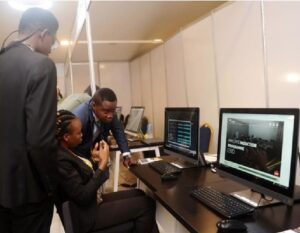 Workforce Group Recruitment is to fill the position below:
Job Title: Medical Officer (Fertility Doctor)
Location: Abuja
Employment Type: Full-Time
Job Description
Medical Services:
Conduct technical aspects of fertility treatment for clients including the following:
Transvaginal and transabdominal ultrasound scanning (Baseline/pre-FSH/Folliculometry/HCG/additional monitoring).
Ultrasound directed follicular aspiration.
Surgical sperm collection as required.
Embryo transfer and advice on the number of embryos to be transferred.
Management of complications such as the ovarian hyper stimulation syndrome, early pregnancy loss, miscarriages and abnormal pregnancies such as ectopic pregnancies and rarely gestational trophoblastic disease.
Quality Management and Innovation:
Ensure quality assurance by conducting processes and procedures according to agreed standards.
Drive self to continuously acquire and improve the knowledge, skills and competencies required for the role i.e. IVF treatment, Salesmanship & Relationship Management, Leadership, etc.
Brand Development:
Carry out research and develop publications to be published in reputable journals
Contribute to communication materials for the company such as newsletters, brochures, newspaper articles
Give lectures/presentations at Seminars/Conferences such as SOGON, ESHRE, IFFS; this may extend to radio or television appearances as required.
Relationship Management:
Develop and manage a relationship with the Client during their treatment cycle to ensure trust is earned and  client "buy in" to the services of the clinic by providing the right level of emotional management.
Administration:
Complete case files.
Record all encounters with the client on the organizations software and assure the integrity of the information.
Job Requirements
Education:
MBBS – Bachelor of Medicine and Surgery / equivalent.
Knowledge, Skills and Competency Requirements:
Ability to think strategically, and drive for results.
Strong interpersonal skills with a high degree of ethical standards and integrity.
Strong emotional intelligence, able to manage sensitive issues with empathy and tact.
Strong technical ability, able to acquire skills easily and rapidly.
Business /Entrepreneurial Acumen.
Excellent communication, business presentation, persuasion and analytical skills.
Application Closing Date
Not Specified.
How To Apply:
Interested and qualified candidates should:
Click here to apply online
If you think this job post can be helpful to someone else, please share it on Facebook, Twitter, WhatsApp, LinkedIn or Telegram using the buttons below. Thank you