Eye Foundation Hospital Group (Operated by Summit Healthcare Hospital Ltd) is a leading optical hospital popularly known for delivering excellent and quality eye care in Nigeria. See more Eye Foundation Hospital Group Job vacancies Here >>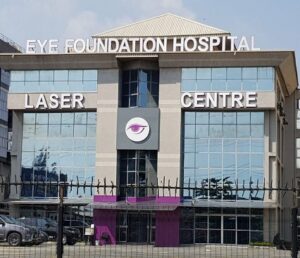 Eye Foundation Hospital Group Recruitment is to fill the position below:
Job Title: Nursing Officer
Location: Marwa – Lekki, Lagos
Reports To: Head Nurse / Matron
Job Summary
A Nursing Officer is responsible for treating patients who are sick and injured, counselling, offering advice and emotional support to patients and their families, taking care of paperwork, helping doctors diagnose patients and providing advice and follow-up care.
Responsibilities
Identifies patient care requirements by establishing personal rapport with potential and actual patients and other persons in a position to understand care requirements.
Establishes a compassionate environment by providing emotional, psychological, and spiritual support to patients, friends, and families.
Promotes patient's independence by establishing patient care goals; teaching patient, friends, and family to understand condition, medications, and self-care skills; answering questions.
Assures quality of care by adhering to therapeutic standards; measuring health outcomes against patient care goals and standards; making or recommending necessary adjustments; following hospitaland nursing division's philosophies and standards of care set by state board of nursing, state nurse practice act, and other governing agency regulations.
Resolves patient problems and needs by utilizing multidisciplinary team strategies.
Maintains safe and clean working environment by complying with procedures, rules, and regulations; calling for assistance from health care support personnel.
Protects patients and employees by adhering to infection-control policies and protocols, medication administration and storage procedures, and controlled substance regulations.
Documents patient care services by charting in patient and department records.
Maintains continuity among nursing teams by documenting and communicating actions, irregularities, and continuing needs.
Maintains patient confidence and protects operations by keeping information confidential.
Ensures operation of equipment by completing preventive maintenance requirements; following manufacturer's instructions; troubleshooting malfunctions; calling for repairs; maintaining equipment inventories; evaluating new equipment and techniques.
Maintains nursing supplies inventory by checking stock to determine inventory level; anticipating needed supplies; placing and expediting orders for supplies; verifying receipt of supplies; using equipment and supplies as needed to accomplish job results.
Maintains a cooperative relationship among health care teams by communicating information; responding to requests; building rapport; participating in team problem-solving methods.
Contributes to team effort by accomplishing related results as needed.
Qualifications
Must be a Registered Nurse
Double qualification in Ophthalmic Nursing is an added advantage.
2 years' experience in Nursing and patient care.
Experience in Eye Healthcare is an added Advantage.
Must have a current practicing license.
Must be an intermediate user of Microsoft Office Suite (Word, Excel and PowerPoint)
Skills and Competencies:
Must be Compassionate
Excellent Verbal and Written communication Skills
Strong Professional Conduct.
Commitment to Safety.
Attention to Detail.
Core Values:
Accountability
Resourcefulness
Ethics
Flexibility
Respectful Engagement
Empathy.
Application Closing Date
5th August, 2023.
How To Apply:
Interested and qualified candidates should forward their CV to: careers@eyefoundationhospital.com using the Job Title and Location as the subject of the email.
If you think this job post can be helpful to someone else, please share it on Facebook, Twitter, WhatsApp, LinkedIn or Telegram using the buttons below. Thank you