Eye Foundation Hospital Group (Operated by Summit Healthcare Hospital Ltd) is a leading optical hospital popularly known for delivering excellent and quality eye care in Nigeria. See more Eye Foundation Hospital Group Job vacancies Here >>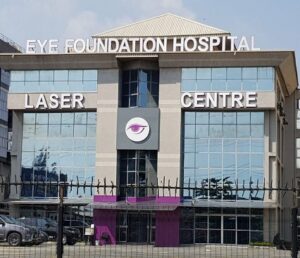 Eye Foundation Hospital Group Recruitment is to fill the position below:
Job Title: Inventory Manager
Location: GRA – Ikeja, Lagos
Reports To: Chief Finance Officer
Job Purpose
To facilitate continuous improvement across the Operations and Finance Functions including identification and realization of commercial and process-related efficiencies that will enable Summit Group take maximum advantage of the full functionality of its Financial Reporting and Inventory Management System in SAGE X3 through the ongoing extraction, analysis and interpretation of information from that system, to guide business decisions.
Key Responsibilities 
Develop an inventory management strategy of the Group with the goal to control costs within budget, generate savings, and rationalize inventory to maximize the available working capital
Collaborate effectively to ensure Business / Team goals are achieved by providing input into decision making and problem solving.
Generate LPO and GRN for vendors from Sage X3
Ensure stock movement within the entities is properly done on Sage X3
Prompt and effective resolution of all inventory issues identified (including investigation, testing and problem escalation where necessary)
Ensure continuity of service to all users of the inventory management systems for all required functions.
Optimisation of min/max holdings per company and across holding company to satisfy the customer's immediate and ongoing operational requirements whilst maximising efficiencies across the Group.
Monitor inventory usage to identify and report changes and patterns in inventory usage.
Track inventory orders and shipments and keep the records and product costing sheets up-to-date on a day-to-day basis.
Ongoing interrogation and analysis of purchasing to identify new items that could be brought into inventory and to quantify percentages of purchasing from within and outside of inventory.
Create daily/weekly reports to control the key critical areas of the stock system and address any discrepancy. This task involves managing control measures to make sure inaccuracies and errors are highlighted and resolved
Early identification and upwards reporting of issues with respect to inventory management including root cause analysis and options to mitigate.
Review documentation and monitor product codes to search for discrepancies; troubleshoot quantity discrepancies between stock and records
Correct cataloguing/coding in the IMS of new stock items, and maintenance/update of information in the IMS for existing stock items, especially for entities within the Group where automatic Product Coding via Indigo, is not in use.
Perform regular cycle counts of inventory materials and coordinate conduct of yearly physical inventory counts.
Design and implement a seamless efficient process for reporting and consolidating inventory items
Use of SAGE X3 and other tools as appropriate to compile and produce ongoing and ad-hoc reports as required and requested to measure and monitor inventory usage, cost of materials, consumables, scrap and management
Generation and upwards reporting of productivity reports, including noticeable changes and seasonal trends to enable more effective ongoing management of inventory.
Track product shelf life, rates of accuracy, purchase and return as well as defective items to inform quality control decisions
Qualifications & Experience
Minimum of B.Sc in Accounting or a related discipline with a minimum of Second-Class Lower Division (2.2) grade from a reputable institution. ACA or ACCA is an added advantage.
Minimum of 5 years of relevant work experience.
Demonstrable experience in inventory management systems and processes, analysis and reporting as well as knowledge of inventory management tools and indicators
Demonstrated experience with process improvement, systems improvement and/or change management
Behavioural Competencies:
Customer Focus
Collaboration
Self/Team Management
Result Oriented
Safety Culture
Special Conditions:
Flexible hours and some after hours as required
Some intra and interstate travel.
Core Values:
Accountability
Resourcefulness
Ethics
Flexibility
Respectful Engagement
Empathy.
Application Closing Date
Not Specified.
How to Apply
Interested and qualified candidates should send their CV to: careers@eyefoundationhospital.com using the Job Title as the subject of the mail.
If you think this job post can be helpful to someone else, please share it on Facebook, Twitter, WhatsApp, LinkedIn or Telegram using the buttons below. Thank you