Ecobank is a major player in the distribution of financial services in Nigeria, leveraging digital platforms including Ecobank Mobile App and USSD, Ecobank Online, Ecobank OmniPlus, Ecobank Omnilite, EcobankPay, Ecobank RapidTransfer, ATMs, POSs and an extensive distribution network of over 250 branches and over 50,000 agency banking locations. See more Ecobank Nigeria Job vacancies Here >>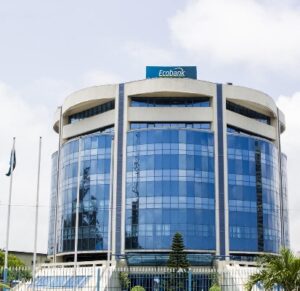 Ecobank Nigeria Recruitment is to fill the position below:
Job Title: Head Office Compliance Officer
Job Identification: 361
Location: Victoria Island, Lagos
Job Schedule: Full time
Job Description
Our Ideal candidate should be able to discharge the duties below:
Ensure integrity of the transactions and GL accounts in the SBU through daily review of the SBUs GL balance reports and other relevant adhoc and standard reports
Ensure prompt and qualitative rendition of relevant returns and reports as may be required for the SBUs
Ensure follow up on unresolved exceptions in Inspection Report, Management letter,
Ensure adequate process exists for each Regulation / Law by applicable departments. Proactively engage Heads of SBUs on existing/new Regulatory and statutory requirements to ensure products, services and critical activities are adequately covered.
Provide oversight functions to ensure Compliance with existing Regulations and new regulations, industry and Group standard.
Generate follow up memos to SBU management on exceptions raised from the SBU's review activities.
Review of GL proofs on monthly basis
Prepare monthly activity report of SBU to the Team Lead
Generate memos about the SBU on the level of compliance and give deadline for achievement of mandatory compliance level of 100%
Review the operations, security and general environment of the Unit
Ensure that all charges are within stipulated guidelines.
Regulatory Examiners Report and other Statutory Examiners Report involving the branches.
Conducts spot checks, special investigations/enquiries as may be assigned from time to time
Ensure that open items in the SBU GL accounts are current and reflect the true nature of the products recorded therein. Any major deviation from the standard must be escalated following the appropriate procedures.
Promptly report cases of Non-Compliance to the Team Lead
Ensure returns rendered to Regulatory authority are complete, correct and meets required standards.
Monitoring the implementation of Head Office Compliance Program in line Head Office Units.
Provide information for Board Governance report on quarterly basis.
Conduct other functions as may be assigned from time to time.
Requirement
Candidates should possess a Bachelor's Degree.
Application Closing Date
8th August, 2023 (12:00 AM).
How to Apply
Interested and qualified candidates should:
Click here to apply online
If you think this job post can be helpful to someone else, please share it on Facebook, Twitter, WhatsApp, LinkedIn or Telegram using the buttons below. Thank you