Buffalocrete Construct Limited is a professional manufacturer of blocks, Interlocking, Kerbs, Machinery etc. See more Buffalocrete Construct Limited Job vacancies Here >>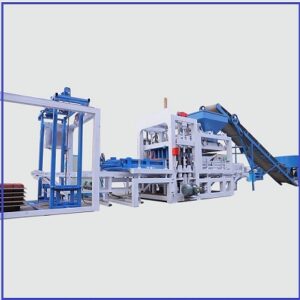 Buffalocrete Construct Limited Recruitment is to fill the position below:
Job Title: Front Desk / Customer Relationship Officer
Location: Abijo, Lagos
Employment Type: Full-time
Job Description
We are looking for an experienced Front Desk/customer relationship Officer to be responsible for engaging with key customers by building and preserving trusting relationships.
The Front Desk/customer relationship Officer will constantly identify opportunities to grow the customer base and build positive relationships with new clients.
You should also be strategic and analytical when finding solutions to problems to ensure maximum client satisfaction.
Responsibilities
Attending to Customers and visitors courteously and responding to phone calls and emails
Answers screens and direct phone calls, takes messages and provides answers and information; greets ascertains the nature of business; directs visitors to appropriate persons and locations and presents a professional image to customers, contractors and general public.
Prepares invoice and booking orders and performs data entry to Analysis book, reconciliation of invoices and receipts
Performs other duties as assigned
Opens, sorts, distributes mail, prepares outgoing letters, contracts and plans for mailing;
Types and proof-read a variety of memos, correspondences, letters, meeting minutes, proposals, contracts, and other documents using various computer software programs.
Assists with invoicing/billing (preparing invoices and bills, verifying invoices against computer records, copying tickets); tracks tickets, receipts, matching invoices to tickets, records paid invoices and time cards in job cost blue book;) and other tasks such as copying, filing, mailing payments
Provides clerical support, including but not limited to, correspondence, mailings, brochures, follow-up phone calls, database updating and filing.
May assist employee recruitment through a variety of websites and print publications.
Performs other duties of a similar nature or level.
Sales Officer:
Developing and sustaining long-lasting relationship with customers
Calling potential customers to explain company products and encourage purchases.
Answering customers questions and escalating complex issues to the relevant departments as needed
Developing in-depth knowledge of company products
Maintaining an accurate record of all sales, scheduled customer appointments, and customer complaints.
Collaborating with the marketing department to ensure that the company is reaching its target audience.
Informing product developers of possible product improvement and changes to ensure that company products meet current market needs.
Preparing cost-benefit analysis for prospective and existing customers to determine the most suitable purchase options.
Analyzing competitors' products to determine product features, benefits, shortfalls, and market success.
Update customers records in the system, including notes about interaction
Daily posting of meaningful contents of WhatsApp business page and status
Constant selling on e-commerce sites such as Jiji.ng, Konga etc.
Requirement
A Bachelor's Degree in Administration or a related field.
A minimum of 3 years' experience.
Excellent interpersonal and communication skills.
Proficient in all Microsoft applications.
Superior product knowledge.
A team player with leadership skills.
Maintain a positive attitude focused on customer satisfaction.
Applicant should reside around Ajah – Eleko Axix.
Remuneration
N960,000 – N1,200,000 (Annually).
Application Closing Date
31st July, 2023.
How To Apply:
Interested and qualified candidates should send their CV to: recruitment@buffalocrete.com using the Job Title as the subject of the mail.
If you think this job post can be helpful to someone else, please share it on Facebook, Twitter, WhatsApp, LinkedIn or Telegram using the buttons below. Thank you