Buffalocrete Construct Limited is a professional manufacturer of blocks, Interlocking, Kerbs, Machinery etc. See more Buffalocrete Construct Limited Job vacancies Here >>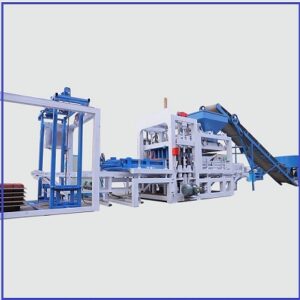 Buffalocrete Construct Limited Recruitment is to fill the position below:
Job Title: Production Manager
Location: Ajah, Lagos
Employment Type: Full-Time
Job Description
We are looking for a highly organized production manager to create production schedules, oversee production processes and ensure that the required materials are selected and purchased.
Production Managers are also responsible for ensuring that equipment is functioning correctly and that health and safety protocols are adhered to.
Job Responsibilities
Liaise with other managers to formulate objectives and understand requirements
Estimate costs and prepare budgets
Organize workflow to meet specifications and deadlines
Monitor production to resolve issues
Supervise and evaluate performance of production personnel (quality inspectors, workers etc.)
Determine amount of necessary resources (workforce, raw materials etc.)
Approve maintenance work, purchasing of equipment etc.
Ensure output meets quality standards
Enforce health and safety precautions
Report to upper management.
Requirements and skills
Candidates should possess a  B.Sc Degree in any relevant Technical field with 5+ years relevant work experience.
Proven experience as production director
Deep knowledge of production management
Understanding of quality standards and health & safety regulations
Knowledge of performance evaluation and budgeting concepts
Experience in reporting on key production metrics
Proficient in MS Office and ERP software
Outstanding communication ability
Excellent organizational and leaderships skills
Attention to detail
Strong decision-making skills and a results-driven approach.
Salary
N1,800,000 – N2,400,000 Annually.
Application Closing Date
31st July, 2023.
How To Apply:
Interested and qualified candidates should send their CV to: recruitment@buffalocrete.com using the Job Title as the subject of the mail.
If you think this job post can be helpful to someone else, please share it on Facebook, Twitter, WhatsApp, LinkedIn or Telegram using the buttons below. Thank you