Dangote Group is one of the Nigerians most diversified and fully integrated business multinationals with an annual group income in excess of US$4 billion (2016) with vibrant operations in Nigeria and Africa, dealing with various products including cement, sugar, salt, condiments, packaging, energy, port operations, fertilizer, and petrochemicals. See more Dangote Group Job vacancies Here >>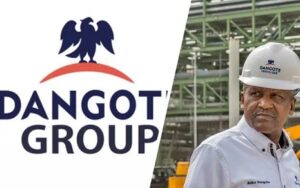 Dangote Group recruitment is to fill the position below:
Job Title: Executive Assistant
Location: Lagos
Employment Type: Full Time
Department: Dangote Industries Limited
Description
To provide administrative support to the Executive and Executive Office by effectively managing schedules and performing a wide variety of confidential, administrative, secretarial, analytical, strategic support and research duties.
Responsibilities 
Coordinate schedule, appointments, reservations and travel arrangements.
Manage files and prepare minutes of meetings / meeting notes
Plan, organize and co-ordinate functions and special events for the Executive
Assist with the preparation of business presentations including text and electronic presentations.
Create and maintain a system for organizing and storing both electronic and hard-copy information and records and implement record retention policies and procedures.
Screen phone calls, open and sort mail and summarize memos for the Executive
Assist with the coordination of meetings and functions
Prepare a variety of high quality, written agreements, memos, letters, and other documents
Prepare, edit and distribute itineraries, letters, memos and meeting minutes and keep track of for events and meetings making sure that things are not overlooked.
Carry out routine office duties, including reception duties for Executive in a professional manner.
Coordinate and direct office services, such as records and budget preparation, personnel and housekeeping, in order to aid the Executive.
Manage the budget of the Office of the Executive and ensure that monthly retirements are prepared.
Support with other tasks as may be assigned.
Benefits
Private Health Insurance
Pension Plan
Paid Time Off
Training & Development
Performance Bonus
Application Closing Date
Not Specified.
How To Apply:
Interested and qualified candidates should:
Click here to apply online
If you think this job post can be helpful to someone else, please share it on Facebook, Twitter, WhatsApp, LinkedIn or Telegram using the buttons below. Thank you