First Bank of Nigeria Limited is the premier bank in West Africa with its impact woven into the fabric of society. See more First Bank of Nigeria Limited Job vacancies Here >>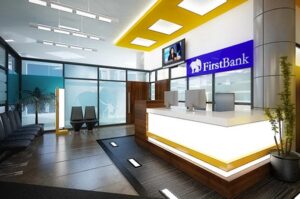 First Bank of Nigeria Limited Recruitment is to fill the position below:
Job Title: Business Partner, Business Performance Monitoring
Job Identification: 889
Location: Lagos
Job Schedule: Full time
Duties & Responsibilities
Prepare and present periodic reports at least monthly to SBUs/SRF at performance review sessions. Examples of such reports include Balance Sheet Review, Product Analysis, OPEX Analysis, Opportunities & Initiatives, etc.
Support and participate in the monthly performance review session with SRF Executives, to discuss the monthly performance review presentation, issues (including cost apportionment, account remapping etc.)
Prepare and facilitate monthly/quarterly performance review sessions and hold robust performance dialogues with SBUs and SRFs
Monitor and analyze income allocated to SBU and ensure the correctness and completeness of performance reports, including costs, revenues, volumes and products.
Perform monthly balance sheet, income statement variance analysis.
Provide periodic competitive analysis for business unit
Participate in budgeting exercise to ensure adequate inputs and sensible assumptions by the SBU and budgeting teams
Identify and ensure full coverage of all individuals in SBU in scorecard and monthly performance dashboard preparation
Identify and collate appropriate data for scorecard generation
Generate and communicate scorecards to all individuals in the SBU
Drive adoption of issue management via the bank's Helpdesk platform
Monitor staff movement, ensure account re-mapping within SBU and correct any errors or irregularities
Facilitate the resolution of all account mapping related issues and other inter-SBU disputes relating to ownership, income, value-chain, collaboration, cross-sell.
Educate BM/RMs on performance reports, strategic initiative, including new initiatives, dashboards and other reports
Assist the Business Partner Leads in resolving conflicts arising from scorecards, MIS, expense control, budget of SRF/SBU's
Facilitate enlightenment/training sessions on scorecards and other performance initiatives.
Facilitate inter-departmental engagements between SBUs and SRFs as may be required to drive business process efficiency or performance improvement
Identify and implement process effectiveness and efficiency improvement initiatives
Maintain the Security of all Information entrusted to the staff.
Required Qualification
Minimum Education:
First Degree in Accounting, Finance, Economics, Science or Engineering.
Master's Degree/Professional certification in Accounting or Finance.
Minimum Experience:
Experience in MIS (Management Information System).
Proficiency in Microsoft office suite, MS access, SQL, etc.
Experience in Finance or Accounting.
10 years' industry experience and at least 5 years in a MIS, Finance or accounting role.
Key Competency Requirements
Knowledge:
Knowledge of banking operations, banking services/products, business processes, and performance management principles.
Knowledge of Process Design and Implementation principles.
Knowledge of automated financial and accounting reporting, and performance measurement systems.
Skill/Competencies:
Ability to analyze financial and operational data, and prepare performance reports, statements, and financial projections.
Work requires professional written and verbal communication, and interpersonal skills.
Ability to motivate teams to produce quality materials within tight timeframes and concurrently manage several projects.
Ability to work with others and in teams
Ability to facilitate engagement at middle management level.
Good problem solving and conflict resolution skills
Apply strategic thinking to explore and adapt to planning and organizing situations/activities.
Ability to hold self and others accountable for measurable high-quality, timely and cost-effective results, and accept responsibility for mistakes.
Application Closing Date
18th August, 2023.
How To Apply:
Interested and qualified candidates should:
Click here to apply online
If you think this job post can be helpful to someone else, please share it on Facebook, Twitter, WhatsApp, LinkedIn or Telegram using the buttons below. Thank you