First Bank of Nigeria Limited is the premier bank in West Africa with its impact woven into the fabric of society. See more First Bank of Nigeria Limited Job vacancies Here >>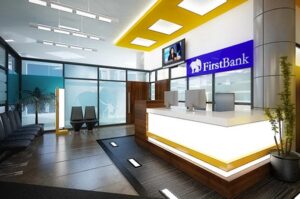 First Bank of Nigeria Limited Recruitment is to fill the position below:
Job Title: Analyst, Subsidiaries Monitoring and Reporting
Job Identification: 785
Location: Lagos
Job Schedule: Full time
Job Objective(s)
Responsible for overseeing the financial related activities of the subsidaries, guiding subsidiaries on key financial decisions, coordinating timely rendition of all Commercial Banking Group internal and regulatory reports, and providing analytical insights into the key drivers of subsidiaries performance.
Also responsible for providing oversight for subsidiaries budgetary process driving improvement and ensuring accuracy of subsidiary related information to management and the Board.
Assist in driving performance of CFOs in the subsidiaries by introducing initiatives to improve visibility and independent reporting centrally in the Group (e.g. MIS dashboards etc.)
Assist in the timely preparation and rendition of financial reports by subsidiaries for Management reporting purpose.
Assist in coordinating interim and statutory audit processes of subsidiaries
Assist in ensuring monthly and quarterly subsidiaries performance review reports are presented to the Management Committee (Manco) and Board of Directors
Assist in subsidiary budgeting process to ensure standardization of process across the group
Ensure timely rendition of appropriate statutory reports to regulators
Assist in coordinating the Group management Committee (GMC) reporting and all necessary reporting to the Board regarding subsidiary performance and insights.
Duties & Responsibilities
Assist in ensuring timely rendition of monthly financial reporting returns, in the prescribed format, by commercial banking subsidiaries for group consolidated management reporting.
Assist in coordinating the preparation and rendition of Monthly Offshore subsidiary reports to the Central Bank of Nigeria (CBN).
Assist in preparing the statutory interim and final audit processes for all subsidiaries, providing support in follow ups with management of subsidiaries on updates on exceptions items highlighted during the audit exercise.
Assist in organizing the monthly review session (MRS) with commercial banking subsidiaries, taking minutes capturing all performance enhancement and business improvement initiatives committed to by each subsidiary for tracking and monitoring.
Assist in the preparation of monthly subsidiary performance review report for Management, highlighting performance against budget, the key drivers of the reported financial performance in the month under review and plans of each subsidiary enhance performance or mitigating factors to ameliorate an expected distortion to operation driven by external factors (Unfavourable macroeconomic/political or regulatory pronouncements),
Assist in the preparation of quarterly subsidiary performance report for Board of Directors
Assist in the preparation of the consolidated Group Management Committee (GMC) report for all commercial banking subsidiaries and Representative Office
Assist in the quarterly Group Management Committee (GMC) sessions, and ensure that all finance related decisions taken by the committee are tracked for appropriate action and monitoring.
Assist in coordinating quarterly Finance sessions with Chief Financial Officer (CFO) of subsidiaries.
Assist in subsidiary budgetary process, to ensure standardization across the banking group
Assist in ensuring compliance with all relevant industry policies and regulations in all jurisdictions of the commercial banking subsidiaries.
Job Requirements
Education:
First Degree in Accounting, Economics or related discipline
Strong preference for Postgraduate Degree or other professional qualification
CFA, ACA, ACCA, CIMA in view a plus.
Experience:
Minimum of 3 years working experience in Banking or related Financial Services industry
2+ years of proven track record in Financial Analysis, Financial accounting and reporting.
Planning, organizing and managing people, and demonstrated ability to multitask and work independently with little supervision.
Application Closing Date
25th August, 2023.
How To Apply:
Interested and qualified candidates should:
Click here to apply online
If you think this job post can be helpful to someone else, please share it on Facebook, Twitter, WhatsApp, LinkedIn or Telegram using the buttons below. Thank you