Uniccon Group is the source of cutting-edge, adaptable tech products. To increase your productivity, we combine experience, knowledge of the highest caliber, and cutting-edge equipment. We have maintained our competitive edge by valuing and working together to provide the best services. With our help, individuals, SMEs, organizations, and governmental entities accomplish more. Africa's premier center for STEM research, education, and solutions is owned by Uniccon Group (STEMFocus). The foundation of our cutting-edge market services, payment gateway, workflow optimization, financial intelligence, cybersecurity, cloud infrastructure, and e-learning solutions is research. Start a new career today with Uniccon Group, and be part of our success story.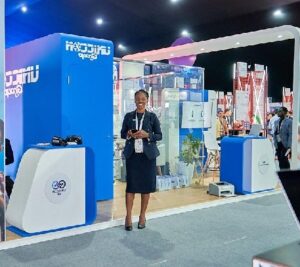 Uniccon Group Recruitment is to fill the position below:
Job Title: Business Development Manager
Location: Abuja
Summary
We are looking for an ambitious and energetic Business Development Manager to help us expand our clientele.
You will be the front of the company and will have the dedication to create and apply an effective sales strategy.
The goal is to drive sustainable financial growth through boosting sales and forging strong relationships with clients.
Responsibilities
Develop a growth strategy focused both on financial gain and customer satisfaction
Conduct research to identify new markets and customer needs
Arrange business meetings with prospective clients
Promote the company's products/services addressing or predicting clients' objectives
Prepare sales contracts ensuring adherence to law-established rules and guidelines
Keep records of sales, revenue, invoices etc.
Provide trustworthy feedback and after-sales support
Build long-term relationships with new and existing customers
Develop entry level staff into valuable salespeople
Identify, research, and map out business opportunities including new markets, trends, growth areas, customers, and partnerships, products (tangible and intangible or new ways of gaining more in existing markets for the Group, subsidiaries, and projects.
Source relevant contacts in organizations that are potential markets/clients, reach out via visits, proposals and establish business relationships
Manage new and existing relationships via calls, emails, and necessary channels of communication to generate business or grow existing ones with them
Develop proposals, letters, documents, or product papers to prospect new relationships or maintain existing ones.
Researching and advising management on the viability or otherwise of new or running projects or business ventures
Work strategically to carry out set out plans, strategies and achieve desired results
Identify relevant stakeholders, partnerships, endorsements, supports for the e-products of the Company and follow up with action to achieve them
Exhibit sound understanding of the Group, subsidiaries, projects' products, and operations; and capacity to effectively communicate same to clients.
Collaborate with the other departments to develop strategies, and promotions that would facilitate achievement of sales and marketing objectives.
To discharge any other responsibilities assigned by Management from time to time.
Skills Requirements/Key Competencies
Candidates should possess an M.Sc / MA in Socia Sciences or related field
Suitable Professiona certification
8 to 10 years' experience in a similar role or banking experience preferably
Ability to establish the annual strategic business development plans to achieve corporate objectives for products and services
Experience developing and executing comprehensive business development plans and programs, both short and long range, to support sales and revenue objectives of organization
Skilled researcher, analyst, and monitor of financial, technological, and demographic factors to capitalize on market opportunities and minimize effects of competitive activity
Knowledge to develop and manage operating budget
Experience in overseeing and business development, competitor analyses and retention monitoring processes and initiatives
Must reside in Abuja or willing to relocate
Application Closing Date
Not Specified
How to Apply
Interested and qualified candidates should send their CV to: recruitment@uniccongroup.com using the Position as the subject of the email.
If you think this job post can be helpful to someone else, please share it on Facebook, Twitter, WhatsApp, LinkedIn or Telegram using the buttons below. Thank you