MTN Nigeria's vision is to lead the delivery of a bold, new digital world to our customers and our purpose is to make Nigerian lives a whole lot BRIGHTER by delivering relevant, accessible, high-quality telecommunications solutions that put them in control. See more MTN Nigeria Job vacancies Here >>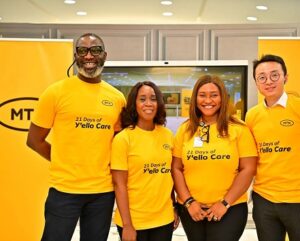 MTN Nigeria Job Recruitment is to fill the position below:
Job Title: Analyst – Pricing High Value, Marketing
Job Identification: 2830
Location: Ikoyi, Lagos
Job Schedule: Full time
Job Category: MTN Level 2
Reports To: Manager – Pricing (High Value)
Division: Marketing
Mission
To support a product from inception to implementation by providing management with financial information, e.g., business cases, financial feasibility, ongoing performance, revenue splits, rates to be applied, as well as determining the business rules relating to the product.
Description
Evaluate the impact of various management proposals, provide supporting data and information for decision support, and maintain formal processes through to proposal (business case development).
Evaluate the impact of MTNN Value Propositions and P&S to ensure that insights on performance and review of such (VP and P&S) are provided for decision-making.
Incorporate business rules within a financial model to enable the effective evaluation of products (data, digital, devices, and combos).
Recommend alternative business cases and/or financial scenarios to achieve the most favorable financial return and risk profile for MTNN.
Research and provide on-going reporting and performance monitoring on useful competitive intelligence from multiple data sources.
Prepare pricing and proposition documents for management approval as per the agreed process design.
Supervise the Tariff Administrator to ensure rates have been set up on the rating systems as approved on the rate control documents.
Monitor and ensure adherence to MTNN tariff strategy, and ensure all documented and implemented rates are approved by the business.
Benchmark competition and international operator tariff regimes in order to advise and recommend appropriate actions to the business.
Prepare pricing and proposition documents for management approval as per the agreed process design.
Team up closely with the Product and Services, Business, and Consumer Divisions (Marketing Department) to provide continuous 2-way communication regarding the financial aspects of the product under assessment.
Participate in the entire project lifecycle, from new product evaluation and product implementation to ongoing product evaluation.
Act as a key partner in the creation of appropriate business case financial metrics and the continual assessment of the appropriate application of these metrics to financial analysis.
Work cross-functionally with other departments and teams to provide front-end and ongoing decision support for key business and financial decisions.
Requirements
Education:
First Degree in any related discipline
Fluent in English.
Experience:
3  – 7 years' experience including:

Experience working in a medium organization.
Financial Management or Product Evaluation experience.
Experience in Financial Modeling.
Experience in data mining and data analysis.
Application Closing Date
21st June, 2023.
Method of Application
Interested and qualified candidates should:
Click here to apply online
Note: Eligible Females and People with Disabilities are encouraged to apply.