MTN Nigeria's vision is to lead the delivery of a bold, new digital world to our customers and our purpose is to make Nigerian lives a whole lot BRIGHTER by delivering relevant, accessible, high-quality telecommunications solutions that put them in control. See more MTN Nigeria Job vacancies Here >>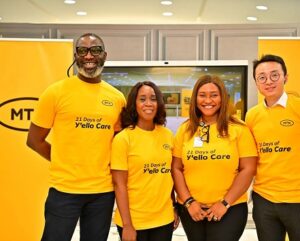 MTN Nigeria Job Recruitment is to fill the position below:
Job Title: Analyst – CVM Operations, Marketing
Job Identification: 2930
Location: Ikoyi, Lagos
Job Schedule: Full time
Job Category: MTN Level 2
Reports To: Manager, CVM Operations
Division: Marketing
Mission
Identifies, develops, and maintains the suite of technological tools, through which all customer contacts are initiated and managed, required for the successful execution of CVM strategy.
End to End Campaign operation from definition, configuration, testing, and managing the delivery of customer life cycle programs and activities developed by the CVM team and segment owners; project management support; and customer support for new campaigns and promotions
Manage the relationship with and define the CVM activities, customer experience, and processes that are executed through different channels to ensure that all CVM governance processes and principles are implemented and strictly adhered to.
Description
Collect, analyze, interpret, and summarize data in preparation for the generation of campaign implementation reports and provide intelligence that supports decision-making.
Utilize specified models to analyze and interpret research data, as appropriate to the individual position.
Extract qualifying data, based on defined campaigns and according to the approved campaign road map.
Provide support to campaign analytics and commercial teams as required.
Contribute and participate in campaign idea generation meetings and cross-functional Customer Lifecycle Management meetings as required.
Ensure that all channels and the Campaign Management System are properly managed and utilized for CVM campaign communication.
Implement simple, efficient, and quick to launch CVM campaigns and promotions through advanced knowledge of the Intelligent Network and VAS network platforms.
Project manage CVM campaign development to ensure they are launched within specified timelines.
Design, facilitate, and conduct customer surveys and produce value-adding reports for informed decision-making.
Requirements
Education:
First Degree in Mathematics, Computer Science, Engineering or other related Marketing or Social Science discipline
Fluent in English.
Experience:
3–7 years' experience, which includes:

Campaign Development
Product Development
Project Management experience
Excellent working knowledge of data mining and analysis using SQL, problem solving, reporting, and presentation
A good understanding of data manipulation and interrogation techniques
An overview of the features and inter-workings of charging systems.
Application Closing Date
21st June, 2023.
Method of Application
Interested and qualified candidates should:
Click here to apply online
Note: Eligible Females and People with Disabilities are encouraged to apply.