MTN Nigeria's vision is to lead the delivery of a bold, new digital world to our customers and our purpose is to make Nigerian lives a whole lot BRIGHTER by delivering relevant, accessible, high-quality telecommunications solutions that put them in control. See more MTN Nigeria Job vacancies Here >>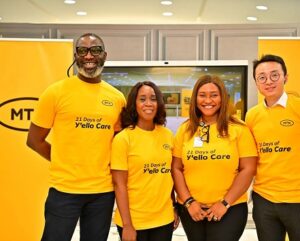 MTN Nigeria Job Recruitment is to fill the position below:
Job Title: Accountant – Financial Planning Business Planning, Finance
Job Identification: 2806
Location: Ikoyi, Lagos
Job Schedule: Full time
Job Category: MTN Level 2
Reports To: Manager – Financial Planning (Business Planning)
Division: Finance
Mission
To prepare, analyze, oversee, and manage the annual Business Plan (consolidated) and Forecasts for MTNN by applying fundamental budgetary concepts, practices, and procedures and ensuring it complies with International Financial Reporting Standards (IFRS).
Description
Review and analyze departmental budget requests, make recommendations for approval or modifications as required.
Coordinate the uploading of the MTNN financial and non-financial Budget & Forecast on the Group's consolidation software (Oracle and Hyperion Financial Management).
Verify accuracy of data received from departments such as Assumptions, Headcount, Organogram and Opex, ensuring alignment with company strategy.
Assist in the development of strategy documents and the preparation and automation of MTNN business plan in the Business Planning Software, ensuring that sub-projects are incorporated, and business plan calculations are accurate and realistic
Assist in integrating other systems such as Magic, IFS with the Business Planning Software
Facilitate effective budgetary control systems by providing the budget assumptions in explaining monthly OPEX variances, liaising with budget coordinators to facilitate timely submission of inputs
Monitor adherence to standard budgetary working policies, processes, and procedures
Supervise in the distribution of budget and related material, responding to enquiries regarding budget procedures and information from stakeholders
Participate in the coaching of all budget coordinators in other divisions on budget presentation tools, business planning and other budget software.
Requirements
Education:
First Degree in any related discipline
A professional accounting qualification (ACA, ACCA, CIMA, CPA etc)
Fluent in English.
Experience:
3 – 7 years' experience which includes:

Finance, budget, or management reporting in a multinational organization
Experience in a Financial Reporting function
Experience in Data mining and analysis
Experience in Enterprise Financial Systems
Experience in telecommunications industry will be an added advantage.
Application Closing Date
21st June, 2023.
Method of Application
Interested and qualified candidates should:
Click here to apply online
Note: Eligible Females and People with Disabilities are encouraged to apply.