Aldelia Group Nigeria was established in 2005 and it's currently operating in more than 30 countries, across Europe, Middle East, South America, and particularly Africa. See more Aldelia Group Nigeria Job vacancies Here >>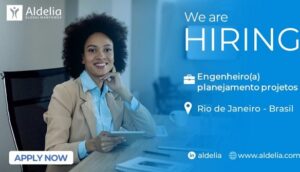 Aldelia Group Nigeria Recruitment is to fill the position below:
Job Title: Staging Area & Inventory Associate
Location: Lagos
Employment Type: Full-time
Roles and Responsibilities
Manage the inventory report for a sales pod
Work with loader to sort delivery request for a sales pod
Work with staging area admin/fulfillment associate on delivery and dispatch waybills
Work with staging area admin/fulfillment associate to sort out regular order request from the sales pod inventory
Do reconciliation of sales drive return with pod members.
Do daily opening and closing stock report and post on the fulfillment internal and inventory management Nigeria platform.
Do regular physical count with the logistics lead/inventory manager for the pod.
Update the IMS timely
Fill the google sheet for inflow and outflow inventory
Follow up with the procurement team for sales drives request of pod not available at the staging area.
Given a comprehensive report of pod inventory e.g. stock level, fast-moving SKU for the pod etc.
Share daily inventory reports with sales pod leads.
Report shrinkages for pod inventory
Qualifications
Bachelor's Degree from a top school in Africa or internationally
Intermediate to advanced proficiency with Excel, MS Word, PowerPoint, Google drive
Ability to drive and coordinate delivery with ride-hailing apps or 3rd party drivers
2+ years experience working in logistics and fulfillment
Street smart and resourceful
Excellent communicator (verbal, text, email)
Excellent customer service skills Compensation: We provide very competitive compensation for the best candidates and also offer generous performance-based incentives for the highest performers
Benefits
Transportation allowance
Data stipend
Clothing allowance for Garage based uniform
Phone
Team dinners
Pension fund contribution
Health Insurance
Application Closing Date
5th August, 2023
How to Apply
Interested and qualified candidates should send their CV to: stella.philip@aldelia.com using the Job Title as the subject of the email.
If you think this job post can be helpful to someone else, please share it on Facebook, Twitter, WhatsApp, LinkedIn or Telegram using the buttons below. Thank you