Polaris Bank was laid out by the Central Bank of Nigeria (CBN) on September 21, 2018 to offer business banking administrations to the Nigerian public. See more Polaris Bank Limited Job vacancies Here >>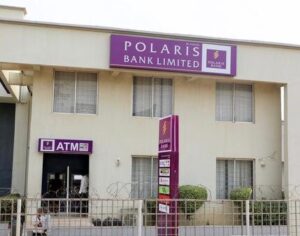 Polaris Bank Limited Recruitment is to fill the position below:
Job Title: Regional Sales Product Manager
Location: Nigeria
Who are we looking for
A Regional Product Sales Manager must be passionate, self-motivated, articulate, and driven toward meeting sales targets.
A high-performing Regional Sales Manager should possess the ability to suggest innovative ways to reach sales targets.
Responsible for driving the sales target of Lagos and South West Divisions in Retail risk asset, Deposit, Account acquisition, Payment and Revenue Collection value and volume, and merchants onboarding.
Job  Description
Scanning and exploring market opportunities within the region and working with the branches to consummate. The focus is on the following:

Bulk/wholesale opportunities such as Salary mandate and or salary accounts of employees of corporate and government institutions within the region,
Major and sub-distributors of all manufacturing companies within the region,
Ensuring onboarding of all corporates and MDAs on collection platforms to drive volume and value
Driving bulk account acquisition to meet set targets
Identifying cluster trade opportunities for Polaris Business Loan product
Identifying clusters of contractors/suppliers of corporate organizations to drive LPO/IDF/CFF product programmed sales.

Finding potential customers and creating positive relationships
Regularly visit branches within the Lagos and South-West Divisions to ensure that sales strategies are being instituted and that sales goals are being met.
Prepare weekly reports for discussion with the group heads.
Work with the Group Heads in evaluating work done by BDMs, RMs, and DSAs in the branches. Training sales teams, and analyzing sales trends.
Promoting the bank's products and increasing product knowledge and awareness within the region post management approval products.
Acting as the main point of contact with the BDMs, RMs, GHs, and DSAs.
Implementing sales goals and communicating them to key individuals.
Preparing sales reports and submitting them to senior management.
Communicating with the store and the sales force to determine their needs.
Promptly responding to customers' requests.
Maximizing the growth potential of branches within the region.
Preparing budgets and analyzing the market.
Relaying customer insights and sales data to the product team and operations to support product development
Educating the sales team by providing seminars and other training on sales techniques
Delivering reports on sales goals, targets, and additional sales insights.
Preferred skills and experience
Bachelor's Degree in Business, Marketing, or related field
Minimum of 3 years' experience in product management.
Proficient in MS Office Suite and project management software.
Experience with product launches, product life cycle management, and product lifecycle optimization.
Knowledge of product design and development.
Analytical/problem-solving skill
MS Suite (word, excel, and PowerPoint) Mid-Advanced level
Excellent customer service orientation.
Application Closing Date
Not Specified.
How to Apply
Interested and qualified candidates should:
Click here to apply online
If you think this job post can be helpful to someone else, please share it on Facebook, Twitter, WhatsApp, LinkedIn or Telegram using the buttons below. Thank you