Moniepoint Microfinance Bank is the first choice bank for small and medium-sized businesses in Nigeria and was licensed by the Central Bank of Nigeria on February 2022. See more Moniepoint Job vacancies Here >>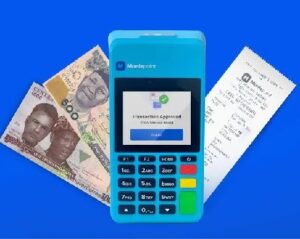 Moniepoint Recruitment is to fill the position below:
Job Title: Regional Credit Manager
Location: Lagos
About the Role
The Regional Credit Manager is saddled with the duty of managing a credit portfolio in an assigned geographic region.
The Regional Credit Manager is expected to maintain a profitable loan portfolio and manage the field credit network in that region.
The Regional Credit Manager is a data-driven and strategic leader that leverages on data to effectively guide his team towards meeting business and financial objectives.
You would also be directly involved in managing key accounts in the region to ensure they perform and to eliminate churn.
The Regional Credit Manager must be an expert in credit risk, credit monitoring and credit analysis and should be able to distil this information into the field credit network under his/her management.
You'll Be Responsible for
Manage a profitable loan portfolio in the region
Ensure that loan disbursement targets are met in the assigned region
Ensure that the loan portfolio is performing and the default is kept below the acceptable minimum
Ensure that the field network in the region at the various levels are performing in terms of growth and profitability
Key account management of major customers
Actively monitor the credit portfolio in the region and take proactive measures to ensure that default is curbed
Constantly educate, train and mentor the field credit network in the assigned region
Identify, hire, promote and mentor key talent in the field credit network in the assigned region
Perform all other credit-related functions as may be assigned by a supervisor
You Should Apply If You Have
A minimum of a B.Sc / H.ND in any Business-related discipline
A minimum of 5 years experience in a sales role for credit products in a financial institution
Experience with managing a significantly large loan portfolio
Demonstrable knowledge of credit risk analysis and credit monitoring
A good knowledge of financial analysis is an added advantage
Relevant Skills:
Data analysis and presentation
Negotiation skills
Customer Success and Relationship Management
People Management
Performance Management
Training and People Development
Application Closing Date
Not Specified.
How To Apply:
Interested and qualified candidates should:
Click here to apply online
If you think this job post can be helpful to someone else, please share it on Facebook, Twitter, WhatsApp, LinkedIn or Telegram using the buttons below. Thank you