Tastee Fried Chicken (TFC), a part of De Tastee Group is a leading quick service restaurant, Outdoor Caterers, Event Hall Managers and Home delivery hospitality outfit. Our tastee meals are produced under a very stringent hygienic environment with our branches located strategically with beautiful ambience for family and friends. Our event halls comes with ultra modern and vintage interior finishing to give guests a memorable experience. Join Tastee Fried Chicken careers team today, and be part of our success story.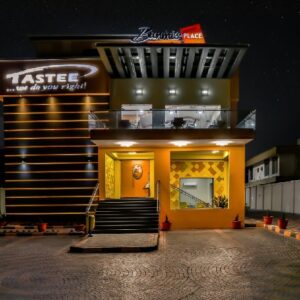 Tastee Fried Chicken Recruitment is to fill the position below:
Job Title: IT Support Officer
Location: Lagos
Employment Type: Full-time
General Objective / Purpose of Job
IT support officers will be mainly responsible for the smooth running of Cash Registers, POS Printers, computer systems, switches, data service, applications and ensure users get maximum benefits from them.
They will also be responsible for all IT related administrative support and related office operations.
Act as the point of contact for all employees, providing technical support and managing their queries.
Roles & Responsibilities
Maintenance of Sage Pastel Evolution servers across the 14outlets, warehouse, TPL, CPU and event place making sure that it is up and running, thereby providing accounting platforms for the Account department to carry out their functions.
Maintenance of all point of sales (POS) and printer in all the 14outlets.
Managing the Mail Server making sure that it is up and running, thereby ensuring that inter and intra departmental correspondence memos are passed electronically and communication is sustained.
Maintenance of network routers and switches in the Head Office and across the outlets, making sure that there is inter-outlet connectivity.
Maintenance of all company's ICT assets including the hardware and software.
Installing and supervising the installation of IT equipment in all outlets.
Installing and setting up multimedia equipment and gadget in meetings and events venues. Examples are Board meetings, Press briefings, Executive, etc
Troubleshooting and repairing of general network of the organization.
Repairing corrupt computer systems in order to minimize the cost of replacement and optimize the usage at the expense of purchase.
Training of staff members on the correct handling of the computer systems and equipment such as printers, copier, scanners etc.
Training of front office staff members (CCP, sales supers etc) on the correct use and handling of front office equipment (e.g. POS Machine and Printers, UPS) in order to optimize operations.
On the job training of some staff member on the use of some application software.
Qualifications / Skills Required
Interested candidates should possess a Bachelor's Degree.
2 – 4 years of relevant work experience.
Strong organization skills with a problem-solving attitude.
Excellent communication and analytic skill (oral and written).
Attention to details.
Should be able to interact with all staff across all level and cadre.
Creative, open to new ideas and ability to multi-task effectively.
Good time management and scheduling skills.
Good understanding of System Hardware and T-Shoot.
Good Understanding of Windows OS (Client and Server).
Basic knowledge of IP network and System Applications.
Knowledge of Saas & PaaS is a plus.
Salary Range
N100,000 – N150,000 / month.
Application Closing Date
Not Specified.
How To Apply:
Interested and qualified candidates should send their CV to: careers@tfc.com.ng using the Job Title as the subject of the mail.
Note: Only shortlisted candidates will be contacted.
If you think this job post can be helpful to someone else, please share it on Facebook, Twitter, WhatsApp, LinkedIn or Telegram using the buttons below. Thank you