Polaris Bank was laid out by the Central Bank of Nigeria (CBN) on September 21, 2018 to offer business banking administrations to the Nigerian public. See more Polaris Bank Limited Job vacancies Here >>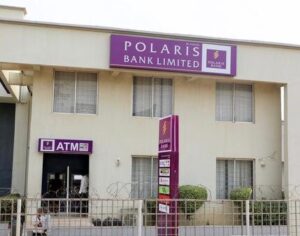 Polaris Bank Limited Recruitment is to fill the position below:
Job Title: Head, Customer Care (Cash Officer)
Location: Nigeria
Who are we looking for
We are currently sourcing for candidates to be recruited as Head, Customer Care.
They will be engaged in the operations department of services and products to customers, fostering and maintaining a healthy relationship between the Bank and its existing and prospective customers.
Engaging and managing the operations of the branch, as well as promote services, products and ideas. Contributing in the implementation of operational strategies.
Job Description
Manage daily cash levels in the vault and ensure branch cash requirements are met
Monitor inter-branch cash movements / requirements
Ensure cash requirements at the teller point are adequate
Authorise Customer Care Officer's (CCOs') transactions above limits
Ensure adherence to all control procedures relating to cash movement
Verify proper documentation/accounting entries to reflect cash movement
Ensure proper documentation and verification of all CCOs' and vault transactions
Monitors CCOs' till balances and provide funds as appropriate while ensuring CCOs' cash in till exposure is within approved insurance limit
Monitor movement of customers in/out of the bulk room for security purposes
Ensure all accounts /CCOs are balanced at the end of the day
Organise evacuation of excess cash in vault.
Preferred Skills and Experience / Requirements
Excellent Customer Account Servicing/ Management skills
Good knowledge of core banking application (Flexcube)
Good products knowledge
Process Management and documentation skills
Team building, Leadership, coaching and influencing
Organization/Coordination Skills
Customer Management
Analytical skills/problem solving/Negotiation
Good transaction processing & documentation
Excellent cash and vault management skills
Good understanding of banking operations (Domestic & International Operations)
Good accounting knowledge
Cost/ budget management
Liquidity tracking and cash forecasting
Good communication (oral & written).
Application Closing Date
Not Specified.
How To Apply:
Interested and qualified candidates should:
Click here to apply online
If you think this job post can be helpful to someone else, please share it on Facebook, Twitter, WhatsApp, LinkedIn or Telegram using the buttons below. Thank you