PalmPay Limited is a subsidiary of Transsnet Group is a Mobile Money Operator in Nigeria. The Company is licensed by the Central Bank of Nigeria and insured by NDIC. See more Palmpay Limited Job vacancies Here >>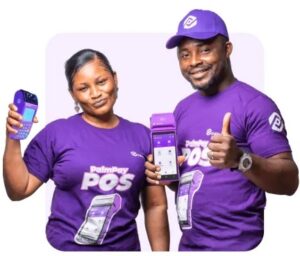 PalmPay Limited Recruitment is to fill the position below:
Job Title: Business Development Manager (ATM Card Services)
Location: Lagos, Nigeria
Job Description
We are seeking a highly motivated and results-driven Business Development Manager to lead and drive our ATM Card Services division's growth and expansion.
As a Business Development Manager, you will play a crucial role in identifying new business opportunities, developing strategic partnerships, and implementing innovative strategies to increase market share and revenue for our ATM card services.
This role requires a deep understanding of the financial services industry, exceptional communication skills, and a proven track record in driving business growth.
Responsibilities
Market Analysis and Opportunity Identification:
Conduct comprehensive market research to identify trends, opportunities, and potential areas for growth within the ATM card services sector.
Analyze competitive landscape and industry developments to formulate effective strategies.
Business Strategy and Planning:
Develop and execute a clear business development strategy for the ATM card services division, aligned with the company's overall goals and objectives.
Collaborate with senior management to define short-term and long-term goals, and create action plans to achieve them.
New Business Development:
Identify and establish new partnerships, collaborations, and business relationships with financial institutions, banks, retailers, and other relevant stakeholders.
Generate leads and engage potential clients through effective networking and relationship-building activities.
Client Relationship Management:
Build and maintain strong relationships with existing clients to ensure high levels of customer satisfaction and loyalty.
Address client inquiries, concerns, and requests in a timely and professional manner.
Product and Service Promotion:
Create and present compelling sales presentations, proposals, and product demonstrations to potential clients.
Highlight the unique features and benefits of our ATM card services and position them as solutions tailored to clients' needs.
Financial Analysis and Reporting:
Monitor and analyze key performance indicators (KPIs), sales metrics, and financial data to assess the effectiveness of business development strategies.
Prepare regular reports and presentations for management showcasing progress, challenges, and recommendations.
Cross-Functional Collaboration:
Collaborate closely with the marketing, operations, and product development teams to align strategies and ensure seamless execution.
Provide valuable insights from the field to contribute to product enhancements and service improvements.
Negotiations and Contracts:
Lead negotiations for partnership agreements, contracts, and pricing terms with potential clients.
Ensure that all agreements are mutually beneficial and aligned with company policies.
Application Closing Date
Not Specified
How to Apply
Interested and qualified candidates should:
Click here to apply online
If you think this job post can be helpful to someone else, please share it on Facebook, Twitter, WhatsApp, LinkedIn or Telegram using the buttons below. Thank you