PalmPay Limited is a subsidiary of Transsnet Group is a Mobile Money Operator in Nigeria. The Company is licensed by the Central Bank of Nigeria and insured by NDIC. See more Palmpay Limited Job vacancies Here >>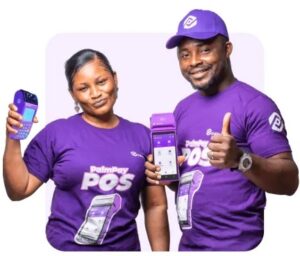 PalmPay Limited Recruitment is to fill the position below:
Job Title: Business Developer (ATM Card Services)
Location: Lagos, Nigeria
Position Overview
We are seeking a motivated and enthusiastic Business Developer to join our ATM Card Services team.
As a Business Developer, you will play a crucial role in supporting the expansion of our ATM card services by identifying new business prospects, nurturing client relationships, and contributing to the achievement of sales targets.
Key Responsibilities
Lead Generation and Prospecting:
Assist in researching and identifying potential clients and partners within the ATM card services market.
Support senior team members in generating leads through market research and outreach efforts.
Client Relationship Management:
Collaborate with the team to establish and maintain relationships with existing clients, ensuring their needs are met and concerns are addressed.
Provide excellent customer service to build rapport and foster loyalty.
Sales Support:
Contribute to the development and execution of sales strategies to achieve sales goals.
Assist in preparing sales presentations, proposals, and product information for client meetings.
Market Research and Insights:
Stay updated on industry trends, competitive landscape, and emerging opportunities related to ATM card services.
Provide insights and recommendations to senior team members based on research findings.
Collaboration and Communication:
Coordinate with internal teams, including marketing and operations, to ensure the smooth execution of business development initiatives.
Communicate effectively with team members and clients to relay information and updates.
Learning and Development:
Take part in training sessions and workshops to enhance your understanding of ATM card services, sales techniques, and the financial industry.
Administrative Tasks:
Assist in maintaining accurate records of client interactions, sales activities, and progress towards goals.
Prepare reports and updates for senior team members as required.
Qualifications and Requirements
Bachelor's Degree in Business Administration, Marketing, Finance, or a related field.
Strong passion for learning and a keen interest in the financial services industry.
Excellent communication skills, both written and verbal.
Basic understanding of financial products and services.
Proactive attitude with the ability to work collaboratively in a team environment.
Strong organizational skills and attention to detail.
Proficiency in using Microsoft Office Suite (Word, Excel, PowerPoint) and other relevant tools.
Adaptability to a fast-paced and evolving work environment.
Strong ethical and professional conduct.
Application Closing Date
Not Specified
How to Apply
Interested and qualified candidates should:
Click here to apply online
If you think this job post can be helpful to someone else, please share it on Facebook, Twitter, WhatsApp, LinkedIn or Telegram using the buttons below. Thank you