PalmPay Limited is a subsidiary of Transsnet Group is a Mobile Money Operator in Nigeria. The Company is licensed by the Central Bank of Nigeria and insured by NDIC. See more Palmpay Limited Job vacancies Here >>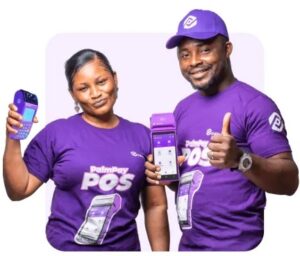 PalmPay Limited Recruitment is to fill the position below:
Job Title: Administrative Procurement Supervisor
Location: Ikeja, Lagos
Employment Type: Full-time
Job Overview
As an Admin Procurement Supervisor, you will be responsible for overseeing and coordinating all aspects of the procurement process within our organization.
You will lead a team of procurement professionals and collaborate with cross-functional departments to ensure the timely and cost-effective acquisition of goods and services.
Your expertise and leadership will drive continuous improvement, mitigate risks, and achieve our strategic objectives.
Duties and Responsibilities
Develop and implement procurement strategies, policies, and procedures to optimize efficiency and cost-effectiveness.
Lead and mentor a team of procurement specialists, providing guidance and fostering their professional growth.
Collaborate with stakeholders to identify procurement needs, establish specifications, and evaluate potential suppliers.
Conduct market research and supplier evaluations to identify reliable and competitive vendors.
Negotiate contracts, pricing, and terms of the agreement to ensure favorable conditions for the organization.
Monitor supplier performance, resolve issues, and manage supplier relationships to maximize value and minimize risks.
Analyze procurement data and generate reports to track performance, identify trends, and propose improvements.
Stay updated with industry trends and procurement and supply chain management best practices.
Person Specification
Bachelor's Degree in Business Administration, Supply Chain Management, or a related field.
Relevant certifications are a plus.
Proven experience in procurement, purchasing, or supply chain management, preferably in a supervisory role.
Strong knowledge of procurement principles, practices, and regulations.
Excellent negotiation, communication, and interpersonal skills.
Analytical mindset with the ability to leverage data for informed decision-making.
Proficient in using procurement software and tools.
Ability to lead a team, delegate tasks effectively, and foster a collaborative work environment.
Strong organizational and time management skills, with the ability to prioritize multiple tasks and meet deadlines.
Application Closing Date
Not Specified.
How to Apply
Interested and qualified candidates should:
Click here to apply online
Note
Female for gender balance
Join our team at Palmpay Limited and be part of an organization that values innovation, collaboration, and continuous improvement. Together, we will shape the future of procurement and drive our company's success.
If you think this job post can be helpful to someone else, please share it on Facebook, Twitter, WhatsApp, LinkedIn or Telegram using the buttons below. Thank you