Dineline's vision is to help any restaurant owner grow and scale their business to their maximum potential through the combination of technology and services built and executed by our team. In a world that is rapidly changing with technology, and an industry that is typically slow to adopt modern growth tools and tech, Dineline bridges the gap between the two, providing the resources and expertise needed for restaurants to rapidly expand and stay competitive.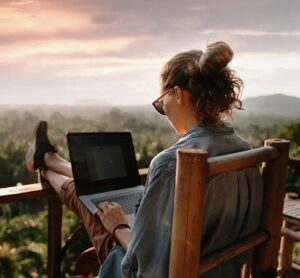 ---
Job Title: Account Manager
Payment: $44.3K – $56.1K a year
Location: Work from Home Job

---
JOB SUMMARY
In this position, you would be responsible for managing different restaurant concepts and helping them strategize a digital marketing solution to help them grow their business.
Also Apply for Patient Billing Representative at CareCentrix, Remote Job $17.50 an hour
KEY RESPONSIBILITIES
For example, a client might want to increase his revenue from $100,000/month to $120,000/month. Your job would be to create a solution to help them achieve that result through social media ads, email marketing, texting, building landing pages, and a variety of other marketing solutions. Our team will provide you with all the coaching and training on how to do this, but any previous digital marketing or client management experience is preferred.
Serve as the lead point of contact for all customer account management matters
Communicating with clients to understand their needs and explain product value
Collaborating with internal departments to facilitate client need fulfillment
Build and maintain strong, long-lasting client relationships
Develop trusted advisor relationships with key accounts, customer stakeholders and executive sponsors
Ensure standards of client success remain within integrity
Responsible for keeping current clients satisfied and delivering exceptional client service on a day-to-day basis
Responsible for working with the Onboarding team to ensure a clean pass off from onboarding to beginning services
SKILLS & QUALIFICATIONS
Proven work experience as an Account Manager, Key Account Manager, Sales Account Manager, Junior Account Manager or relevant role
Solid experience with CRM software (e.g. Salesforce, Zoho CRM or HubSpot) and MS Office (particularly MS Excel)
Excellent listening, negotiation and presentation abilities
Excellent sales and customer service skills
Excellent organizational skills and attention to detail
Excellent time management skills with a proven ability to meet deadlines
Strong verbal and written communication skills in English
Willingness to work during Pacific Standard Time hours (8am – 5pm PST daily)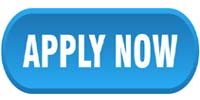 If you think this job post can be helpful to someone else, please share it on Facebook, Twitter, WhatsApp, LinkedIn or Telegram using the buttons below. Thank you