Transamerica has been helping people feel better about the future for more than 100 years. We provide investment, retirement, and life insurance solutions to more than 11 million customers throughout the U.S. But the way we see it, our responsibility goes beyond our clients' accounts. We're in the business of helping people live well and empowering them to create a better tomorrow through the financial and health-related habits they form today. We help people prepare by providing solutions that consider the whole picture.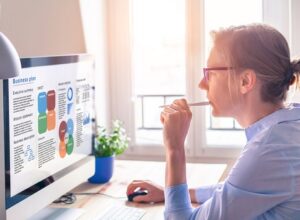 ---
Job Title: Product Manager
Payment: $81,000 – $91,000 a year
Location: Work from Home Job

---
What We Do
Transamerica is organized by lines of business (Life Insurance, Annuities, Mutual Funds, Retirement Plans, Employee Benefits, and Financial Assets), which are supported by Transamerica Corporate (Corporate Development; Finance; Internal Audit; Legislative, Regulatory & Policy; Office of the CEO; People, Places & Brand; Risk; and Technology).
Ensures operational success of existing proprietary, affiliate, and third-party product offerings. Manages existing product portfolios to ensure profitable sales. Drives long-term strategy by researching and designing retail and workplace retirement products for individual and group markets, from inception to launch.
Job Description
Provides daily superior operational support to internal and external stakeholders.

Coordinates internal and external resources to execute key objectives, projects, and ad-hoc issue resolution.
Develop product specification documents, product guides and other product documentation.

Assists the department manager with individual project management to ensure accuracy and timely completion of objectives.

Collaborates with internal and external stakeholders to identify procedural friction points and works to develop and implement mutually beneficial solutions resulting in enhanced efficiencies and operational capabilities.

Serve as a subject matter expert to functional areas on product information required during the product development process.

Enables working relationship between the Advice Solutions Team and all Advice Center sales support staff.
Analyze market trends and competitive landscape to discern product opportunities and translate market conditions into valid value positions.

Make recommendations to the product leader and team on product features, competitiveness, profitability, sales goals, and launch date.

Negotiate needs and bring consensus/closure to issues and facilitate decisions on new and existing business portfolio issues.
Qualifications
Bachelor's degree in a business-related field or equivalent experience.

Two years of product development, sales, or management experience in the retail and workplace retirement industry.

Understanding of retail and workplace retirement product features and functional requirements.

Understanding of retail and workplace retirement sales and marketing techniques.

Analytical skills and attention to detail to perform market analysis, customer research, opportunity sizing, profitability assessments, and risk/legal/compliance assessments.
Communication and interpersonal skills to educate audience and advocate recommendations with team members and stakeholders at all levels of the organization.

Decision making skills to create scope and content for consumer market research, and use insights to develop product design and features.

Strategic thinker and facilitation skills.

Advanced proficiency in MS Office (Excel, PowerPoint, Word).
Experience with managing complex projects requiring coordination of various internal and external stakeholders and business partners.

Understanding of securities industry regulatory environment

Securities licenses (I.e., FINRA Series 6, 7, 63, 65, 26, 24 etc.)

Relevant professional designations (I.e., CRPC, CFP, AAMS, PMP, etc.)
Compensation
**Please note that the compensation information that follows is a good faith estimate for this position only and is provided pursuant to the Colorado Equal Pay for Equal Work Act and Equal Pay Transparency Rules. It is estimated based on what a successful Colorado applicant might be paid. It assumes that the successful candidate will be in Colorado or perform the position from Colorado. Similar positions located outside of Colorado will not necessarily receive the same compensation. **
Base pay for this position generally ranges from $81,000 – $91,000 per year. This rate is based on potential employee qualifications, operational needs and other considerations permitted by law. The rate may vary above and below the stated amount, as permitted by Colorado Equal Pay Transparency Rule 4.1.2.
Bonus Eligibility:
This position is also typically eligible for an Annual Bonus based on the Company Bonus Plan/Individual Performance and is at Company Discretion at a rate of 12.5%.
Working Conditions: Remote environment.
What We Offer
For eligible employees, we offer a comprehensive benefits package designed to support both the personal and financial well-being of our employees.
Compensation Benefits
Competitive Pay

Bonus for Eligible Employees
Benefits Package
Pension Plan

401k Match

Employee Stock Purchase Plan

Tuition Reimbursement

Disability Insurance

Medical Insurance

Dental Insurance

Vision Insurance

Employee Discounts

Career Training & Development Opportunities
Health and Work/Life Balance Benefits
Paid Time Off starting at 160 hours annually for employees in their first year of service.

Ten (10) paid holidays per year (typically mirroring the New York Stock Exchange (NYSE) holidays).

Be Well Company holistic wellness program, which includes Wellness Coaching and Reward Dollars

Parental Leave – fifteen (15) days of paid parental leave per calendar year to eligible employees with at least one year of service at the time of birth, placement of an adopted child, or placement of a foster care child.

Adoption Assistance

Employee Assistance Program

College Coach Program

Back-Up Care Program

PTO for Volunteer Hours

Employee Matching Gifts Program

Employee Resource Groups

Inclusion and Diversity Programs

Employee Recognition Program

Referral Bonus Programs

Peer Recognition Program (BRAVO)
Transamerica has made a strong commitment to inclusion and diversity, and we are proud to be an organization where all perspectives are valued. Transamerica has earned recognition for its strong efforts year-over-year, including from the Human Rights Campaign's Foundation Corporate Equality Index, the Diversity Best Practices Inclusion Index, and Seramount's "100 Best Companies" list.
In addition, as part of Transamerica's commitment to maintaining an inclusive workplace, the company sponsors employee-driven Employee Resource Groups (ERGs), which are formed around a shared interest or a common characteristic of diversity. ERGs are open to all employees and provide a supportive environment for raising diversity awareness and promoting inclusive behavior.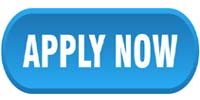 Giving Back
Transamerica believes our responsibilities extend beyond our corporate walls. That's why we created the Aegon Transamerica Foundation in 1994. Through a combination of financial grants and the volunteer commitment of our employees, this foundation supports nonprofit organizations focused on the education, health, and well-being of the communities where we live and work.
https://www.transamerica.com/why-transamerica/aegon-transamerica-foundation
Transamerica's Parent Company
Aegon
acquired the Transamerica business in 1999. Aegon's roots go back more than 175 years to the first half of the nineteenth century. Since then, Aegon has grown into an international company, with businesses in the Americas, Europe, and Asia. Today, Aegon is one of the world's leading financial services organizations, providing life insurance, pensions, and asset management. As a leading global investor and employer, the company seeks to have a positive impact by addressing critical environmental and societal issues, with a focus on climate change and inclusion and diversity.