Cleveland Clinic is recognized as one of the top hospitals in the nation. At Cleveland Clinic, you will work alongside passionate and dedicated caregivers, receive endless support and appreciation, and build a rewarding career with one of the most respected healthcare organizations in the world. As a Corporate Communications Associate, you will: •Develop and coordinate the implementation of comprehensive communications strategies for assigned areas. •Meet with assigned clients, build relationships, and offer communications counsel. •Collect and analyze communications data, create reports and make recommendations. •Develop, write and edit content for a variety of internal/caregiver channels including (but not limited to) the intranet, newsletters, email, speeches and video. The ideal future caregiver is someone who: •Is creative and has solid writing skills. •Demonstrates critical judgment and effective multitasking. •Is interested in internal communications and is eager to learn. •Thrives working both independently and as part of a team. •Is willing to help others and can adapt to a variety of challenges This is a unique opportunity to support, educate, inform and inspire more than 77,000 caregivers. The team encourages ideas, respects each other and works hard to bring innovation and creativity to their work. We value professional development, lifelong learning, honest feedback, strong work ethic and a positive attitude. This position will mainly work remotely with the exception of meeting in person at various locations monthly. At Cleveland Clinic, we know what matters most. That's why we treat our caregivers as if they are our own family, and we are always creating ways to be there for you. Here, you'll find that we offer: resources to learn and grow, a fulfilling career for everyone, and comprehensive benefits that invest in your health, your physical and mental well-being and your future.
Join the Cleveland Clinic team, where you will work alongside passionate caregivers and provide patient-first healthcare. When you join Cleveland Clinic, you'll be part of a supportive caregiver family that will be united in shared values and purpose to fulfill our promise of being the best place to receive care and the best place to work in healthcare.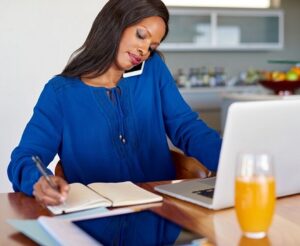 ---
Job Title: Corporate Communications Associate I
Payment: $20.77 an hour
Location: Work from Home Job

---
Full Job Description
Responsibilities:
Develops, writes and researches press materials; news releases, media alerts, media advisories, pitches, pitch letters, content and press kits for local, national and international media.
Maintains patient/story database for assigned areas.
Assists in media training for physicians and other employees in preparation for media interviews.
Performs research for articles, releases, scripts, columns, content and media tips for distribution to media.
Interviews Cleveland Clinic physicians and employees to obtain information for media and content opportunities.
Collects relevant information and independently writes and edits press releases, articles and content.
Follows up with media regarding pending releases as assigned.
Develops daily and long-term content for breaking news, daily news and trends for assigned areas.
Works collaboratively with media team members to coordinate across broadcast, print and digital media.
Other duties as assigned.
Also Apply for Medical Staff Assignment Coordinator at Mayo Clinic, Remote Job $21.73 – $31.13 an hour
Education:
Bachelor's Degree in Public Relations, Journalism, Marketing, Communications or related field.
Certifications:
Complexity of Work:
Requires critical thinking skills, decisive judgment, and the ability to work with minimal supervision.
Must be able to work in a stressful environment and take appropriate action.
Work Experience:
Minimum of two years experience in media relations, public relations, communications or related field with research, extensive independent writing, editing and proofreading of press releases, media alerts and articles.
An additional five years of progressively responsible experience may substitute for degree requirement.
Physical Requirements:
Ability to perform work in a stationary position for extended periods.
Ability to travel throughout the hospital system.
Ability to operate a computer and other office equipment.
Ability to communicate and exchange accurate information.
In some locations, ability to move up to 15 lbs.
Personal Protective Equipment:
Follows standard precautions using personal protective equipment as required.
Also Apply for Assistant Editor at Cricket Media, Remote Job – $18 an hour
Pay Range
Minimum hourly: $20.77
Maximum hourly: $31.68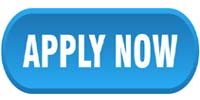 The pay range displayed on this job posting reflects the anticipated range for new hires. While the pay range is displayed as an hourly rate, Cleveland Clinic recruiters will clarify whether the compensation is hourly or salary. A successful candidate's actual compensation will be determined after taking factors into consideration such as the candidate's work history, experience, skill set, and education. This is not inclusive of the value of Cleveland Clinic's benefits package, which includes among other benefits, healthcare/dental/vision and retirement.
If you think this job post can be helpful to someone else, please share it on Facebook, Twitter, WhatsApp, LinkedIn or Telegram using the buttons below. Thank you