PalmPay Limited is a subsidiary of Transsnet Group is a Mobile Money Operator in Nigeria. The Company is licensed by the Central Bank of Nigeria and insured by NDIC. See more Palmpay Limited Job vacancies Here >>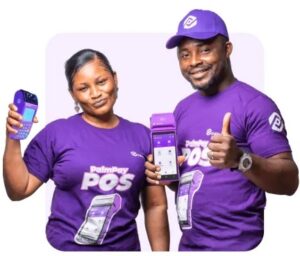 PalmPay Limited Recruitment is to fill the position below:
Job Title: Regional Coordinator
Location: Rivers
Employment Type: Full-time
Level: Experienced
Job Description
Position Overview: As a Regional Coordinator, your role is to oversee and coordinate various activities within a specific state or region.
You will be responsible for ensuring effective communication and collaboration between different stakeholders, managing projects and initiatives, and supporting the implementation of state-level programs.
Key Responsibilities
Stakeholder Management:
Build and maintain relationships with key stakeholders, such as government agencies, non-profit organizations, community leaders, and industry representatives.
Facilitate communication and collaboration among stakeholders to achieve common goals and objectives.
Act as a liaison between the state government and external entities, providing updates and reports as necessary.
Project and Program Management:
Manage and coordinate state-level projects and programs, ensuring timely and successful implementation.
Develop project plans, set objectives, define deliverables, and monitor progress.
Collaborate with internal teams and external partners to allocate resources, track milestones, and address any issues or challenges.
Policy and Regulatory Compliance:
Stay informed about state policies, regulations, and guidelines relevant to the assigned projects or programs.
Ensure compliance with applicable laws and regulations and provide guidance to stakeholders as needed.
Work with relevant departments or agencies to address any policy or compliance-related concerns.
Reporting and Documentation:
Prepare and present regular reports on project status, achievements, and challenges to senior management and stakeholders.
Maintain accurate and up-to-date documentation, including project plans, reports, and other relevant records.
Analyze data and provide insights to support decision-making and process improvements.
Resource Coordination:
Coordinate the allocation of resources, including budget, personnel, and equipment, for projects or programs.
Collaborate with internal teams and external partners to ensure efficient utilization of resources.
Monitor resource availability and make recommendations for adjustments when necessary.
Qualifications and Skills
Minimum of HND in a relevant Fintech field.
Proven experience in project coordination or management, preferably within a government or non-profit setting.
Strong organizational and multitasking skills, with the ability to prioritize tasks and meet deadlines.
Excellent communication and interpersonal skills, with the ability to build and maintain relationships with diverse stakeholders.
Knowledge of state-level policies, regulations, and government processes is desirable.
Proficiency in project management tools and software is a plus.
Analytical mindset with the ability to identify issues, propose solutions, and make informed decisions.
Ability to work independently and as part of a team, with a proactive and results-oriented approach.
Flexibility and adaptability to work in a dynamic and evolving environment.
Application Closing Date
Not Specified.
How To Apply:
Interested and qualified candidates should:
Click here to apply online
If you think this job post can be helpful to someone else, please share it on Facebook, Twitter, WhatsApp, LinkedIn or Telegram using the buttons below. Thank you