Moniepoint Microfinance Bank is the first choice bank for small and medium-sized businesses in Nigeria and was licensed by the Central Bank of Nigeria on February 2022. See more Moniepoint Job vacancies Here >>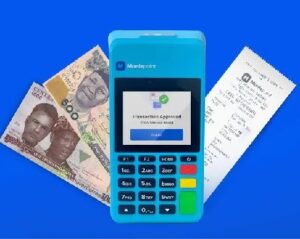 Moniepoint Recruitment is to fill the position below:
Job Title: Inventory Support Officer
Location: Lagos
Job Summary
The Inventory Support Officer is responsible for providing operational and administrative support in the management of inventory and ensuring accurate recording and tracking of stock levels.
They will assist in maintaining efficient inventory control processes, conducting regular audits, reconciling discrepancies, and facilitating the smooth flow of inventory operations.
Job Description
Inventory Management: Assist in maintaining accurate and up-to-date inventory records, including stock levels, item descriptions, locations, and hardware movements.
Monitor inventory levels, identify stock shortages, and coordinate with the hardware engineers, hardware operations and distribution team to ensure timely replenishment.
Perform regular stock counts, cycle counts, and periodic inventory audits to reconcile physical stock with recorded inventory.
Collaborate with the Inventory Manager to develop and implement strategies for optimizing inventory levels, minimizing stockouts, and reducing excess stock.
Hardware Reconciliation and Discrepancy Resolution: Investigate and resolve inventory discrepancies, including discrepancies between physical stock and recorded inventory, as well as discrepancies in stock locations.
Coordinate with relevant teams, such as warehouse, logistics, and operations, to resolve any inventory-related issues or discrepancies.
Process Improvement: Identify opportunities for process improvement in inventory management, including streamlining procedures, enhancing data accuracy, and implementing best practices.
Communicate effectively with internal stakeholders regarding inventory status, stock availability, and any inventory-related concerns.
Perform other duties as delegated and assigned by his/her Line Manager.
Requirements
Candidates should possess an OND/ HND, Bachelor's Degree in Supply Chain Management, Logistics, Business Administration, or a related field is preferred.
Similar experience in inventory management or related roles.
Strong analytical and problem-solving skills, with the ability to reconcile discrepancies and identify areas for improvement.
Proficiency in using inventory management software and Microsoft Office applications.
Excellent attention to detail and accuracy in data entry and record-keeping.
Strong organizational and time management skills to prioritize tasks and meet deadlines.
Effective written and verbal communication skills to collaborate with cross-functional teams.
Knowledge of inventory control principles, stock management techniques, and inventory valuation methods.
Ability to work independently and as part of a team, with a proactive and solution-oriented approach.
Resident in Lagos
Application Closing Date
Not Specified.
How to Apply
Interested and qualified candidates should:
Click here to apply online
If you think this job post can be helpful to someone else, please share it on Facebook, Twitter, WhatsApp, LinkedIn or Telegram using the buttons below. Thank you