PalmPay Limited is a subsidiary of Transsnet Group is a Mobile Money Operator in Nigeria. The Company is licensed by the Central Bank of Nigeria and insured by NDIC. See more Palmpay Limited Job vacancies Here >>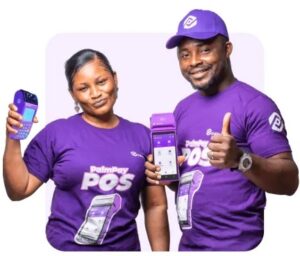 PalmPay Limited Recruitment is to fill the position below:
Job Title: Graphic Designer
Location: Ikeja, Lagos
Career level: Mid Level
Responsibilities
Collaborate with creative team, including copywriters and social account managers, to understand brand requirement and project objectives.
Develop innovative and compelling visual concepts, graphics, and layouts for various advertising and marketing materials, including print ads, digital banners, social media post, and website designs.
Use industry-standard software tools, such as Corel Draw, and Adobe Creative Suite (Photoshop, Illustrator, InDesign), to create and refine designs.
Ensure all designs with brand guidelines, brand specifications, and campaign objectives.
Generate multiple design options and present them to internal teams and brands. Incorporating feedback and revisions as necessary.
Stay up-to-date with the latest deign trends, techniques, and software's advancement to continuously improve design capabilities and remains at the forefront of the industry.
 Collaborate wit production teams to over-see the printing and productions processes, ensuring high quality output and adherence to project timelines.
Maintain an organized digital asset library, keeping track of designs flies, stock images, and other resources to ensure efficient workflow and easy retrieval.
Manage multiple projects simultaneously, prioritizing workload and meeting deadlines without compromising on quality or attention to detail.
Contribute to brainstorming sessions, sharing creative ideas, and providing design insights to support the development of innovative advertising concepts.
Requirements
Bachelor's Degree in Graphics Design, Fine Art, or related field (equivalent work experience will be considered)
Proven experience working as a graphics designer, preferably in an advertising agency or similar creative environment
Strong portfolio showcasing a diverse range of creative designs and projects.
Proficiency in industry-standard design software, such as Adobe Creative Suite (Photoshop, Illustrator, InDesign).
Solid Understanding of design principles, typography, color theory, and layout techniques.
Familiarity wit current design trends best practices, and emerging technologies.
Excellent communication and collaboration skills, with the ability to effective present and articulate design concept to both internal teams and brands.
Strong organizational and time management abilities, with the capacity to handle multiple project and meet deadlines in a fast-paced environment.
Attention to details and a keen eye for aesthetics, ensure high-quality output and brand consistency
A passion for creativity, innovation, and problem-solving, with a drive to stay ahead of industry developments.
Application Closing Date
Not Specified
How to Apply
Interested and qualified candidates should:
Click here to apply online
If you think this job post can be helpful to someone else, please share it on Facebook, Twitter, WhatsApp, LinkedIn or Telegram using the buttons below. Thank you