Polaris Bank was laid out by the Central Bank of Nigeria (CBN) on September 21, 2018 to offer business banking administrations to the Nigerian public. See more Polaris Bank Limited Job vacancies Here >>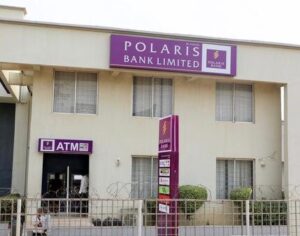 Polaris Bank Limited Recruitment is to fill the position below:
Job Title: Corporate Banking Officer
Location: Nigeria
Who are we looking for
We are currently sourcing for candidates to be recruited as Relationship Managers.
They will be engaged in the sales of financial services and products to customers, fostering and maintaining a healthy relationship between the Bank and its existing and prospective customers.
Engaging and organizing Marketing campaigns, marketing events, and promotional activities, maximize profits through the development of sales strategies that match consumer requirements as well as promote services, products and ideas. Contributing in the implementation of marketing strategies.
Job Description
Liability and Income Generation
Analysis and Credit Presentation
Manage a portfolio of corporate clients, building and maintaining strong relationships to drive revenue growth and meet targets
Understanding and Selling of Bank's Products and Services
Negotiate and structure complex financing deals, including syndicated loans, mergers and acquisitions, debt capital market transactions, and other corporate finance activities.
Evaluate credit worthiness of customers by processing loan applications and documentation
Monitor active loans and enforce collection and recoveries.
Ensure the achievement of all budget parameters.
Develop referral networks and cross-sell products and services.
Ensures a high level of customer satisfaction through excellent customer engagement and service delivery.
Actively seek out new sales opportunities through cold calling, networking and referrals.
Ensure resolution of complaints to maximize satisfaction and boost customer service experience.
Achieve a healthy portfolio and deposit mix.
Execute marketing strategy and develop marketing campaigns.
Ensures compliance with all internal policies and regulatory guidelines.
Preferred skills and experience / Requirements
Candidates should possess a B.Sc / BA Degree in Marketing, Business Administration, or a related field
Minimum of 3 years work experience in marketing role in a financial institution (preferably from a Commercial Bank).
Knowledge of corporate banking products and services, including trade finance, cash management, working capital solutions, and treasury services.
Candidates should have strong and effective communication and networking skills.
Strong writing and presentation skills will be essential.
Solid understanding of marketing techniques and principles as well as market research and statistical data analysis methods.
Knowledge of MS Office and marketing software (e.g. CRM, Dynamics, Excel).
In-depth knowledge of social media and web analytics.
Exemplary organizational and multitasking skills.
Outstanding communication and interpersonal skills.
Creativity and commercial awareness.
Strategic vision and sharp business acumen.
A team player with a customer-oriented approach.
Application Closing Date
Not Specified.
How to Apply
Interested and qualified candidates should:
Click here to apply online
If you think this job post can be helpful to someone else, please share it on Facebook, Twitter, WhatsApp, LinkedIn or Telegram using the buttons below. Thank you