The University of Sydney in Australia is currently accepting applications for the Sydney Scholars Awards 2023/2024 open to all eligible undergraduate students wishing to study in Australia. The scholarship is open to both domestic and international students alike.
The Sydney Scholars Awards in Australia are a prestigious and highly sought-after scholarship program offered by the University of Sydney. Designed to attract exceptional students from around the world, these awards provide an opportunity to pursue undergraduate studies at one of Australia's leading universities. In this blog post, we will delve into the significance of the Sydney Scholars Awards and explore the exciting opportunities they offer to aspiring scholars in the 2023/2024 academic year.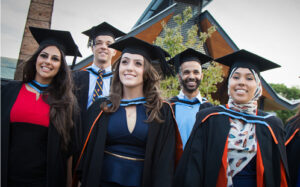 _____________________________________________________________________
Scholarship Sponsor(s): University of Sydney, Australia
Host Institution(s): University of Sydney, Australia
Scholarship Worth: $6000
Number of Awards: Several
Study Level: Undergraduate
Nationality: Domestic & International Students
_____________________________________________________________________
A Gateway to Academic Excellence
The Sydney Scholars Awards aim to recognize and nurture academic excellence, leadership potential, and community engagement among students. By offering financial support and a range of additional benefits, these awards enable recipients to fully immerse themselves in their studies, engage in research, and develop their skills as future leaders and innovators.
Scholarship Details
The Sydney Scholars Awards provide successful applicants with a range of benefits, including financial assistance and access to a supportive community. The program offers a total of 250 awards, with different categories and levels of financial support available. The awards may cover partial or full tuition fees for the duration of the recipient's undergraduate program, depending on the category and academic achievement.
Eligibility Criteria
To be eligible for the Sydney Scholars Awards, applicants must meet the following criteria:
Be a domestic or international student intending to commence an undergraduate degree at the University of Sydney in the following year.
Display outstanding academic achievements, as evidenced by high school results or equivalent qualifications.
Demonstrate leadership potential and a commitment to extracurricular involvement, community service, or other non-academic pursuits.
Submit a compelling personal statement that highlights their achievements, aspirations, and why they are a suitable candidate for the award.
Application Process
Applying for the Sydney Scholars Awards requires careful planning and attention to detail. Here is a step-by-step guide to help you navigate the application process:
Research Eligibility: Review the eligibility criteria and ensure that you meet all the requirements for the Sydney Scholars Awards. Take note of any specific guidelines or categories available.
Choose Your Degree: Explore the undergraduate programs offered by the University of Sydney and select the program that aligns with your academic interests and career goals. Consider the prerequisites and admission requirements for your chosen program.
Prepare Application Documents: Gather all the necessary application materials, including academic transcripts, proof of English language proficiency (if applicable), a personal statement, and any supporting documents required by the scholarship application.
Craft a Personal Statement: Write a compelling personal statement that highlights your academic achievements, leadership experiences, community engagement, and future aspirations. Demonstrate why you are a strong candidate for the Sydney Scholars Awards and how you intend to make a positive impact through your studies.
Seek Recommendations: Request letters of recommendation from teachers, mentors, or supervisors who can speak to your academic abilities, leadership potential, and character. Provide them with sufficient time to write detailed and supportive letters.
Submit Your Application: Complete the online application form, ensuring that all the required information and documents are provided accurately and in a timely manner. Keep track of the application deadline and submit your application before the specified date.
Selection and Notification: The University of Sydney's selection committee will evaluate the applications based on academic achievements, personal statements, letters of recommendation, and other relevant criteria. Shortlisted candidates may be invited for an interview or additional assessments. Successful scholarship recipients will be notified of their acceptance and the details of their Sydney Scholars Award.
SUMMARY
The Sydney Scholars Awards offer a life-changing opportunity for ambitious students seeking to pursue their undergraduate studies at the prestigious University of Sydney. By providing financial support, recognition of academic excellence, and access to a vibrant academic community, these awards pave the way for recipients
You can apply until September 30th
If you think this post can be helpful to someone else, please share it on Facebook, Twitter, WhatsApp, LinkedIn or Telegram using the buttons below. Thank you