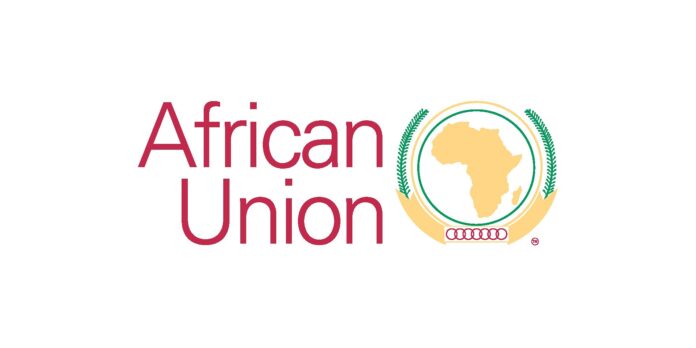 African Union (AU), has 55 member states that make up the nations of the African Continent, a continental organization.
It was introduced formally in 2002 as the Organization of African Unity's replacement (OAU, 1963-1999).
African union is an integrated, prosperous, and peaceful Africa that is led by its own people and serves as a potent force in the international community.
We are hiring for the role listed below.
Job Title: Senior Records Assistant
Requisition ID: 1505
Location: Addis Ababa, Ethiopia
Reports to: Mail and Records Officer
Directorate/Department: Office of the Legal Counsel
Number of Direct Reports: 0
Number of Indirect Reports: 0
Job Grade: GSA3
Number of Positions: 1
Contract Type: Regular
Purpose of Job
Responsible for ensuring that in-coming and out-going mails are received and processed accordingly on a timely basis as well as for ensuring that a reliable and efficient filing system is maintained.
Main Functions
Provide timely operational support
Implement operational activities as scheduled and report.
Assist in the follow up on logistical arrangements, activity implementation and provision of updates.
Liaise effectively with internal and external stakeholders.
Follow up meeting decisions and correspondence outcomes and ensure their implementation.
Prepare routine office communication and assist in compiling data and information for reporting purposes.
Assist in the creation, improvement and maintenance of record and retrieval systems
Follow up on provision and maintenance of office facilities and materials.
Specific Responsibilities
Receive, register, process and forward in-coming and out-going mail/correspondence to relevant addressee.
Scan and digitize in-coming mail and records.
Sort, organize, maintain, store and retrieve office records accurately.
Create and ensure appropriate records electronically classification.
Ensure records categorization according to the File Plan.
File all physical files including personnel (open and confidential), financial, legal files, and ensure their safe custody.
Ensure that accurate metadata elements of records are captured for upload onto the electronic records system for electronic filing.
Create new folders and files and disposal of old files in accordance with the established retention schedule.
Keep records safe and secure in a proper place.
Maintain archives, ensure that files are properly stored and accessible
Maintain a log of all outgoing files to ensure documents are returned in time.
Service departmental meetings and ensure distribution of working documents to meeting participants.
Ensure confidentiality and non-disclosure of records.
Ensure that a reliable, accurate and efficient filing system is maintained in line with the Archives and Records Management Policy.
Provide answers to queries by searching and retrieval of records.
Maintain records system of files movements within the office;
Academic Requirements and Relevant Experience
A Bachelor's Degree in Office Management / Administration or Records Management from a recognized institution with 2 years relevant work experience in Registry/Records Management or clerical duties.
Or
A Diploma in Office Management / Administration or Records Management from a recognized institution with 3 years relevant work experience in Registry/Records Management or clerical duties.
Required Skills:
Sound planning and organizational skills
Excellent verbal and written communication skills.
Capacity to work under pressure
Time management capabilities
Ability to maintain confidentiality and non-disclosure of information.
Competence in the use of standard software such as MS Word, Excel, PowerPoint, etc.
Ability to work in multi-cultural team
Proficiency in one of the African union official working languages (French, English, Portuguese, Arabic) and  fluency in another African union language(s) is an added advantage
Leadership Competencies:
Developing others
Flexibility
Risk Awareness and Compliance
Core Competencies:
Teamwork and Collaboration;
Accountability awareness and Compliance
Learning Orientation
Communicating Clearly;
Functional Competencies:
Trouble shooting
Job Knowledge and information sharing
Task Focused;
Continuous Improvement Awareness;
Languages:
Proficiency in one of the African union working languages (Arabic, English, French, Portuguese, and Spanish) and fluency in another AU language is an added advantage
Tenure of Appointment
The appointment will be made on a regular term contract for a period of three (3) years, of which the first twelve months shall be considered as a probationary period. Thereafter, the contract will be for a period of two years renewable, subject to satisfactory performance and deliverables.
Gender Mainstreaming
The African union Commission is an equal opportunity employer and qualified women are strongly encouraged to apply.
Remuneration
Indicative basic salary of US$ 11,071.00  (GSA3 Step1) per annum plus education allowance (100% of tuition and other education-related expenses for every eligible dependent up to a maximum of USD $3,300 per child per annum for recruited staff).
Application Closing Date
15th December, 2022.
Method of Application
Interested and qualified candidates should:
Click here to apply online
Note
Only candidates who have met all the requirements of the post and have been selected for an interview will be contacted.
Only applications registered online with a complete curriculum vitae (CV) attached will be considered.
The Africa Union is an equal-opportunity employer, and female candidates are strongly encouraged to apply.