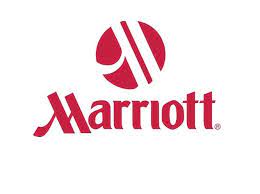 Marriott international with over 4,100 hotels spread across 79 countries and headquarters in Bethesda, Maryland, the United States, Marriott International is a major global lodging firm. In its most recent fiscal year, it posted revenues of around $14 billion.
Its origins can be found in a root beer stand J. Willard and Alice S. Marriott established in Washington, D.C., in 1927.
over 361,000 Marriott employees are employed globally in corporate offices, managed or franchised properties.
Marriott has regularly been praised for being a top employer and having excellent business ethics.
The business also oversees the prestigious Marriott Rewards® and The Ritz-Carlton Rewards® programs, which have a combined membership of over 49 million.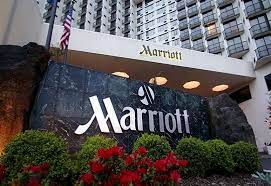 We are hiring for the role listed below:
Job Title: Hotel Nurse
Job Number: 22199618
Location: Marriott Hotel Ikeja, 122 Joel Ogunnaike Street, Lagos
Schedule: Full-Time
Job Category: Health Care Services
Located Remotely? N
Relocation? N
Position Type: Non Management
Position Summary
Answer patients' questions and determine how to assist them.
Record patient symptoms, medical information, and changes in condition.
Make referrals if necessary. Measure and record patients' vital signs.
Recommend and implement patient care plans and interventions based on assessment of patient conditions.
Administer medications or start intravenous fluids and note times and amounts.
Provide basic patient care and treatments, such as taking temperatures/blood pressures, cleaning/dressing wounds, massaging muscles, or delivering hot/cold applications.
Administer emergency treatment for injuries/illnesses; arrange medical care if necessary. Inform employer/employees of health problems to minimize or eliminate potential illness risks.
Record, store, and maintain guests' assessment and counseling information.
Maintain up-to-date knowledge of professional area, seek additional information when presented with unfamiliar situations; participate in ongoing professional development.
Follow all company policies and procedures; report accidents, injuries, and unsafe work conditions to manager; use proper equipment; wear appropriate personal protective clothing.
Maintain confidentiality of proprietary information; protect company assets.
Anticipate and address guests' service needs.
Discuss work topics discreetly and quietly; speak with others using clear and professional language.
Ensure employee compliance with company standards/policies and external regulations.
Develop and maintain positive working relationships with others; support team to reach common goals; listen and respond appropriately to the concerns of other employees.
Comply with quality assurance expectations and standards.
Grasp, turn, and manipulate objects of varying size and weight, requiring fine motor skills and hand-eye coordination.
Reach overhead and below the knees, including bending, twisting, pulling, and stooping.
Move, lift, carry, push, pull, and place objects weighing less than or equal to 10 pounds without assistance. Perform other reasonable job duties as requested by Supervisors.
Application Closing Date
Not Specified.