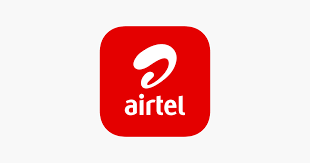 Urgent Job Recruitment at Airtel Nigeria (Airtel Networks Limited). This job vacancy in Nigeria is available to all qualified candidates.
Airtel Nigeria (Airtel Networks Limited) with its headquarters in Lagos, Nigeria's economic hub, Airtel Nigeria (Airtel Networks Limited) is one of the country's top telecom service providers. With more over 39.8 million customers, the telco is among the top four mobile service providers in terms of subscribers.
2G, 3G, and 4G cellular services, mobile commerce, and enterprise services are among the company's product offerings.
Airtel Nigeria (Airtel Networks Limited) is hiring for the role below:
Job Title: Commercial Controller
Location: Lagos, Nigeria
Job Type: Full-time
Purpose of the Job
The role holder will provide management with information relevant to aid decision-making and steer the company towards being a profitable entity.
Key Accountabilities
Planning & Forecasting:
Build AOP Financials, based on functional and Operational Inputs
Monthly / Quarterly Analysis of Variance
Prepare 3 /5-year plan as appropriate
Daily Reporting Process – CWN and Zonal CWN:
Timely and accurate reporting of CWN daily.
Issue zonal CWN report
Performance analysis, highlighting function-wise areas of concerns and improvements
Monthly & Quarterly Reporting Packs:
Prepare Functional review decks,
Monthly review deck for Board
Quarterly Review deck for Audit Committee
Opex / Capex Tracking and Analysis:
Controlling Opex / Capex approvals and updating functions on their YTD spent status
Obtain appropriate approvals for any cost over runs-
Budgetary Check and evaluation of all Capex investment.
Product & Segment Profitability Analysis:
Bucket Wise revenue analysis (weekly-Gap against budget & Run rate)
Segment Wise revenue analysis for proactive decision-making and customer profiling
Pre- and post-launch promo analysis to Marketing for performance tracking
External Benchmarking:
Issue of quarterly competitor analysis
Monthly Market share reporting and analysis
Education & Experience
Graduate & Post-graduate Degrees in Economics and Finance; Professional qualification in Accounting.
10-12 years of experience in FCMG & / or Telecoms
Application Closing Date
Not Specified.